Woman 'priest' ordained in North Carolina by controversial rebel group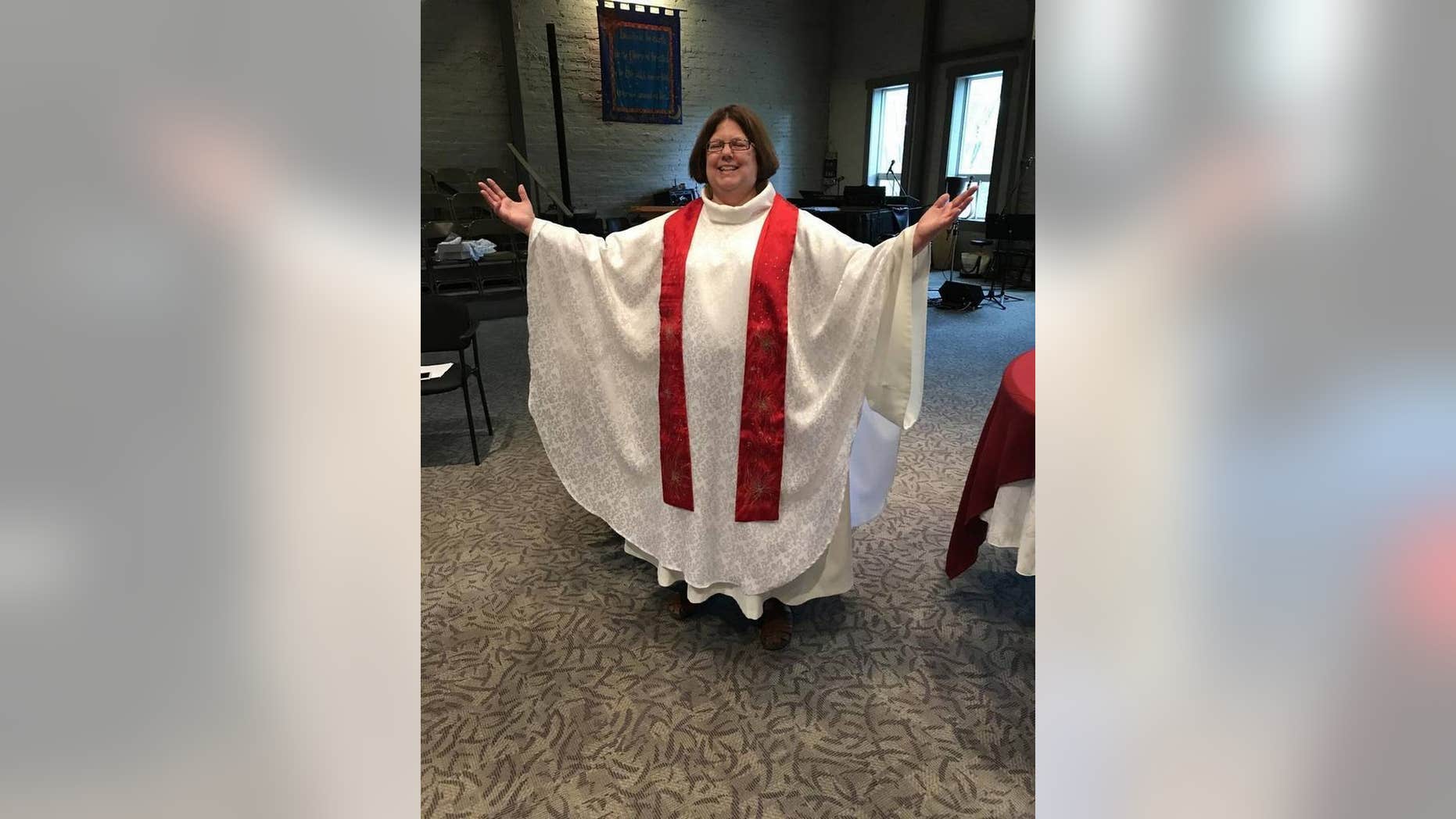 A controversial group in North Carolina "ordained" a second woman as priest.
TEXAS TORNADO: CHURCH PARISHIONERS THANK 'GRACE OF GOD' FOR SAVING THEIR LIVES
Abigail Eltzroth, 64, said she became the second woman in the state to be ordained a priest by the group known as the Association of Roman Catholic Women Priests on Sunday.
The association has previously advocated for equal rights and justice for women in the Roman Catholic Church.
KANSAS ARCHDIOCESE USHERS OUT GIRL SCOUTS AND THEIR COOKIES
Eltzroth's ordination ceremony occurred at Jubilee! Community center in Asheville.
The archdiocese has condemned the rebel group's actions and called it nothing more than a "fake" ordination.
"The 'ordination' of a woman to the Sacrament of Holy Orders is prohibited by the Catholic Church. An ordination like this carries automatic excommunication for the person who performs the 'ordination' as well as the person who is 'ordained,'" David Hains, the director of the communications for the Catholic Diocese of Charlotte, told WLOS.
"I hope that Catholics in the diocese will understand that it would be sinful to receive a fake sacrament from a woman priest and that includes attending a fake mass," Hains told the Charlotte Observer.
The group has disputed the excommunication claim and has insisted its parishioners are loyal members of the church.
Eltzroth is currently planning on organizing a Catholic worship community in Asheville, according to the Charlotte Observer.
The Associated Press contributed to this report.