Woman, live-in girlfriend charged with forcing children to eat dog feces in new 'house of horrors'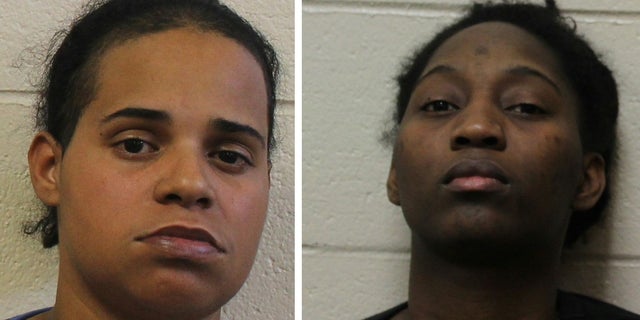 Three children lived in a Maryland "house of horrors" in which they were beaten, assaulted with a stun gun and forced to eat dog feces while locked away by two women, police said Wednesday.
Amanda R. Wright, 29, and her live-in girlfriend, 25-year-old Besline Joseph, were arrested Wednesday morning after police began investigating possible child abuse at the Mardela Springs home on Jan. 26, FOX45 Baltimore reported. Three children — ages 8, 9, and 10 — were found in the home and removed by Child Protective Services officials.
Police said Joseph and Wright were beating the children since last summer. The couple would allegedly beat the children with their bare hands, extension cords, belts and sticks.
The children were so badly beaten they suffered bloody noses, cuts and bruises, police said. But the alleged assaults didn't stop there. Wright and Joseph would also injure the children with a stun gun, officials said.
The children were also allegedly forced to eat dog feces, and the only other items they received were bread, water and oatmeal. They were also reportedly locked in closets or the house's basement.
The couple instilled fear in the children by threatening to kill them if they told anyone about the alleged abuse, FOX45 reported.
Investigators said they obtained the stun gun from the home. Wright and Joseph were charged with first-degree child abuse, second-degree child abuse, first-degree assault, second-degree assault, reckless endangerment, neglect of a minor, stalking, use of a dangerous weapon with intent to injure and false imprisonment.
They were also charged with causing ingestion of a bodily fluid, preventing/interfering with report of suspected child abuse or neglect, and conspiracy to commit first-degree child abuse.