Woman in famous 9/11 picture employs same photographer for her wedding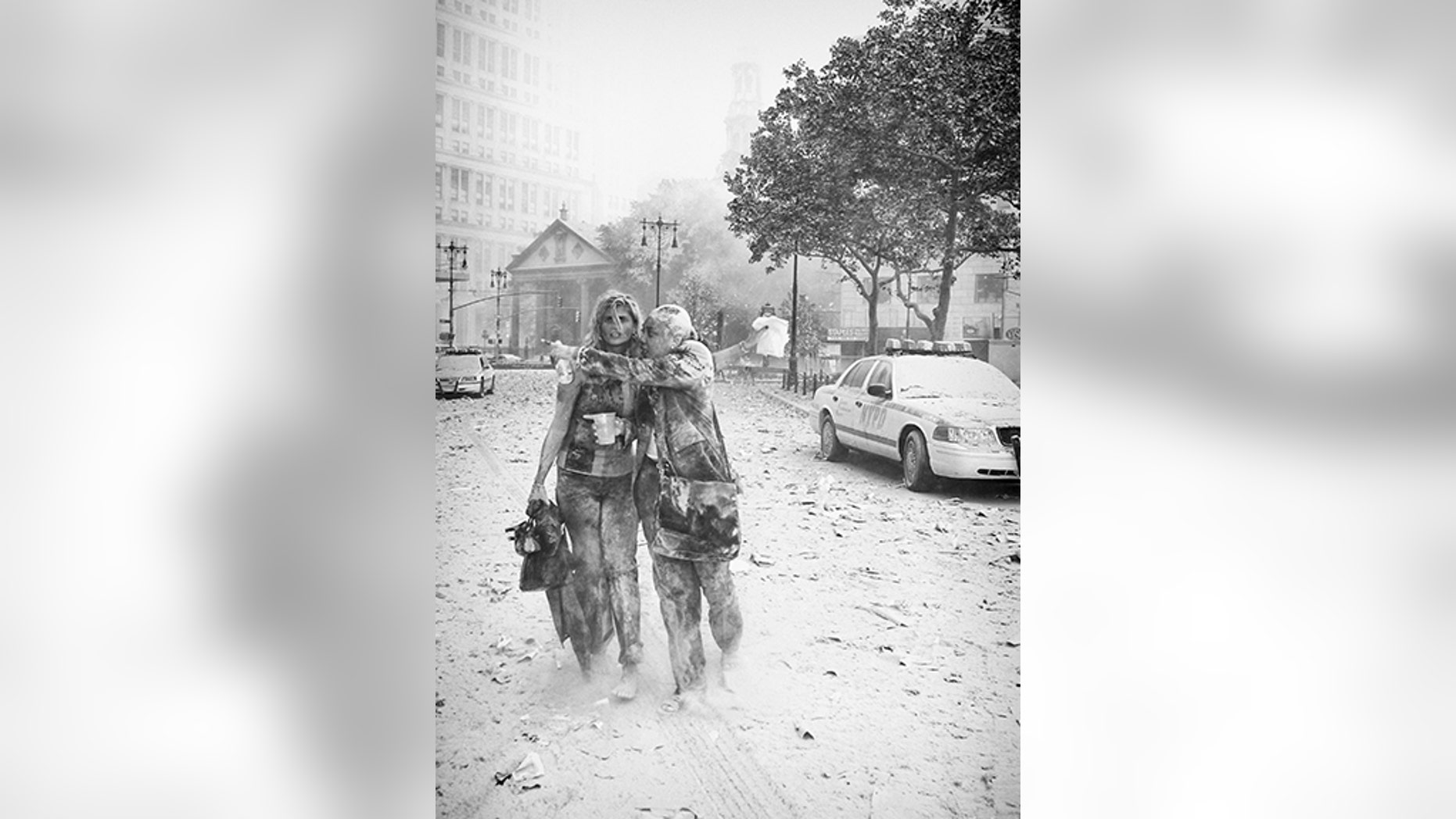 A photographer who snapped an iconic photo of Joanne "JoJo" Capestro just moments after she escaped the collapsing towers in New York City on 9/11 has captured another memorable moment in the woman's life — her wedding day.
Capestro arrived to work in Lower Manhattan that day feeling under the weather, but prepared to work as an executive assistant on the 87th floor of the North Tower.
As detailed in a blog post by the National September 11 Memorial & Museum, Capestro rushed downstairs after she felt a jolt at 8:46 a.m., just as the first tower was hit.
When she eventually made it outside the building and to ground level, she ran into a friend, and the two made a dash to leave Ground Zero, just as the South Tower collapsed.
That's when photographer Phil Penman captured the iconic photograph of Capestro and her friend, who are seen covered in debris, ash and dirt. Capestro even appears to be barefoot.
Penman, recalling the photo and the ensuing chaos those downtown endured in September 2001, said, "Life stopped on that day. And then it restarted."
Years later, as both Penman and Capestro were donating their work and belongings related to the terror attacks to the 9/11 museum, the two decided to meet.
"When we met, he came into my office and just looked at me and I look at him and just started crying," Capestro told the Daily Mirror.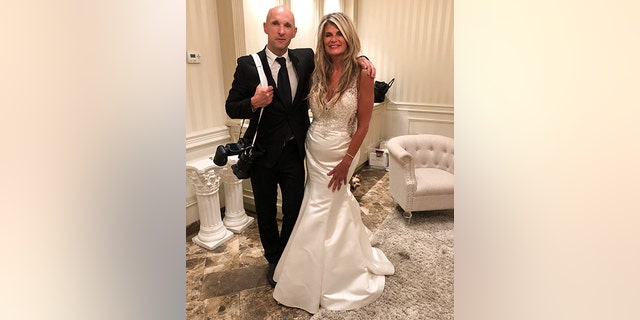 And since then, the duo has remained in touch — close enough that Capestro asked Penman to photograph her wedding.
"Phil was with me on the best day of my life and the worst day of my life," Capestro said. "That's how it all started and we stayed in touch for all of these years. Now here we are today and six weeks ago, on August 11, he was the photographer at my wedding."