Woman dies after falling into frigid New York City's East River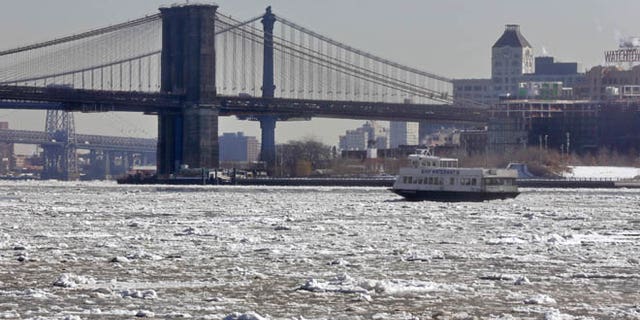 A New York woman died Friday night after she fell into the frigid East River from a Williamsburg, Brooklyn, ferry dock Friday while a boat was arriving, a police source told The New York Post.
The source, who described the investigation into the fatal accident as "preliminary," said the tragedy took place at 7:40 p.m. Witnesses told The Daily News that it appeared that the woman jumped into the icy waters.
"The ferry driver saw her jump in," a police officer told The Daily News.
The Post reported that the woman held her lighted cellphone aloft as long as she could, hoping it would make it easier to spot her in the water.She was carried by the tide about three blocks south of the dock, the paper reported.
She was pulled from the water by NYPD harbor cops, who turned her over to FDNY medics.
The medics performed CPR at the scene, and rushed her to a nearby hospital, but doctors there could not save her.
An official reportedly said that the water temperature is so cold, it would take about four minutes of exposure to kill someone without protective gear. The official said the woman was in the water for about 20 minutes.