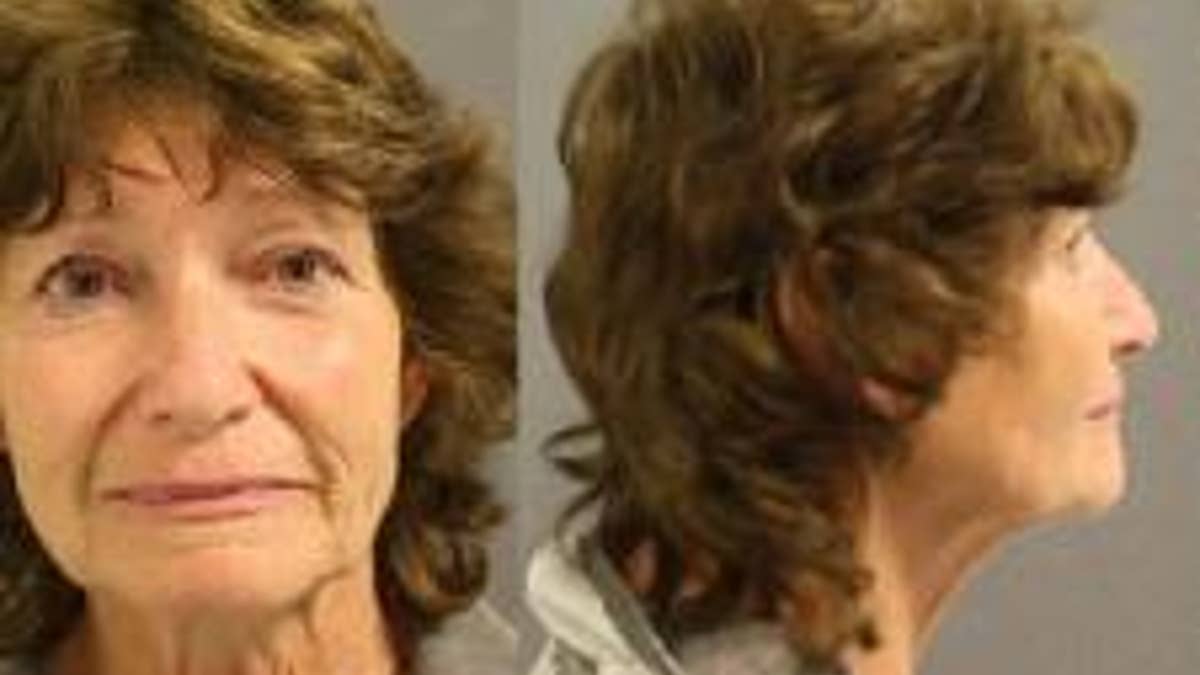 A woman was arrested Monday after she was caught on video shouting at two Spanish-speaking shoppers at a Colorado grocery store before being confronted by another angry customer.
Authorities charged Linda Dwire with harassment. She later posted bond, the Garfield County Sheriff's Office told Fox News.
Police did not provide further details on the arrest, but a now-viral video of the confrontation appears to show Dwire and another shopper, identified as Kamira Trent, in a verbal confrontation at City Market grocery store in Rifle.
Before the argument, Dwire told two shoppers from Mexico to stop speaking Spanish, one of the women, Fabiola Velasquez, claimed on Facebook. Velasquez posted the video online and said Dwire approached her and her friend and said because they live in the U.S. they can only speak English.
"I never thought this would happen to me," Velasquez wrote on social media in Spanish, adding that Trent jumped in and defended them.
Velasquez told BuzzFeed News she was with her friend Isabel Marin when Dwire became aggressive and put her hand in her face. She said she was at the store with her two daughters and son.
Velasquez's video — which has been viewed more than 721,000 times as of Thursday — did not capture the initial confrontation, but caught the shouting match between Dwire and Trent.
"I'm calling the cops. You leave these women alone. Get out," Trent is heard yelling at Dwire.
Dwire shouts back, "You come from a generation that's destroying this country."
"No I do not. I have respect. You do not harass people," Trent responds.
"You will lose your country. You know what, you will lose this country," Dwire says while pointing her finger at Trent.
"You do not harass Hispanic women!" Trent says while walking toward the front of the store with Dwire.
Trent told BuzzFeed News she overheard Dwire telling the women: "You're in America. You're in my country. You can't speak Spanish here. You need to speak English if you're going to be in America."
"She just got angrier and angrier. I was trying to get her away from the two women, but she wasn't going to leave them alone," Trent told the news site. "What she said and the way she said it was wrong."
Dwire told BuzzFeed News she wasn't a racist and denied harassing the women.
"It has nothing to do with race. It's a patriotic thing," Dwire said. "When people come to my country, they need to love it enough to speak English."
"[Immigrants] rather have their country here. I don't mind them coming [to the U.S.] as long as they want to be an American and not go on our welfare system," Dwire said. "When there are so many people that they don't learn English, that's what divides our country."