Woman breaches New Jersey airport security gate, leads police on wild pursuit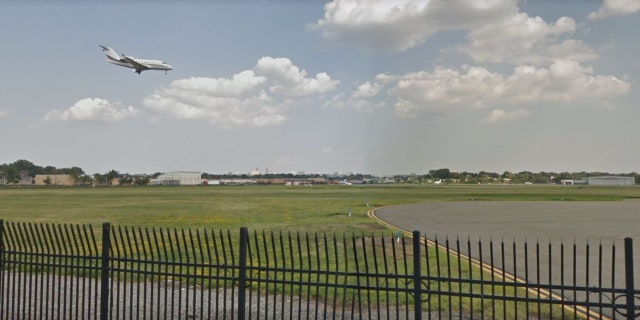 A 32-year-old woman with a history of driving drunk led police on a wild pursuit across two New Jersey airport runways Tuesday before she fled on foot, hopped a barbed wire fence and made it home -- where she was arrested, authorities said.
The woman, who wasn't immediately identified, followed an authorized vehicle through an open security gate at Teterboro Airport before a guard was able to stop her, a Port Authority spokeswoman said in a statement to NJ.com.
The woman drove across the runways while Port Authority police chased after her, according to NJ.com. The woman eventually stopped her vehicle and fled on foot. Though she initially escaped, police later arrested her at her Moonachie home. Authorities said there were no planes on the runways at the time of the breach.
"The incident is being investigated to determine how to best prevent a recurrence," Port Authority said in the statement, adding the woman reportedly has a history of drunk-driving convictions.
The woman suffered cuts on her hands and thighs from barbed wire during her escape from the airport, WABC-TV reported.