Witnesses tell police: Wyoming teen shot man with gunshot wound who was begging for his life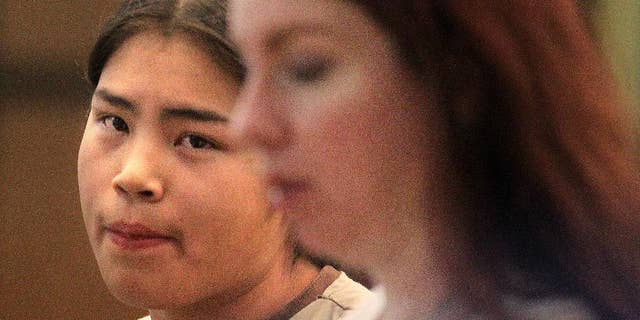 CHEYENNE, Wyo. – Witnesses told police that a Wyoming man with a gunshot wound to his stomach was begging for his life when a 16-year-old who had opened fire into a group of teens shot him in the head at point-blank range.
The Wyoming Tribune Eagle reports (http://bit.ly/1pWf4JB ) Phillip Sam was in court Wednesday on a first-degree murder charge in the death of 19-year-old Tyler Burns. He is being tried as an adult.
Charging documents say Sam was at a park Sunday for a fight. Prosecutors say Sam fired a gun at a group of teens that gathered and one shot hit Burns.
Sam told a detective that he shot Burns twice more because he didn't want him to suffer.
His attorney didn't return a phone call from The Associated Press seeking comment.
___
Information from: Wyoming Tribune Eagle, http://www.wyomingnews.com