Wildfire in southern Oregon destroys homes, forces evacuations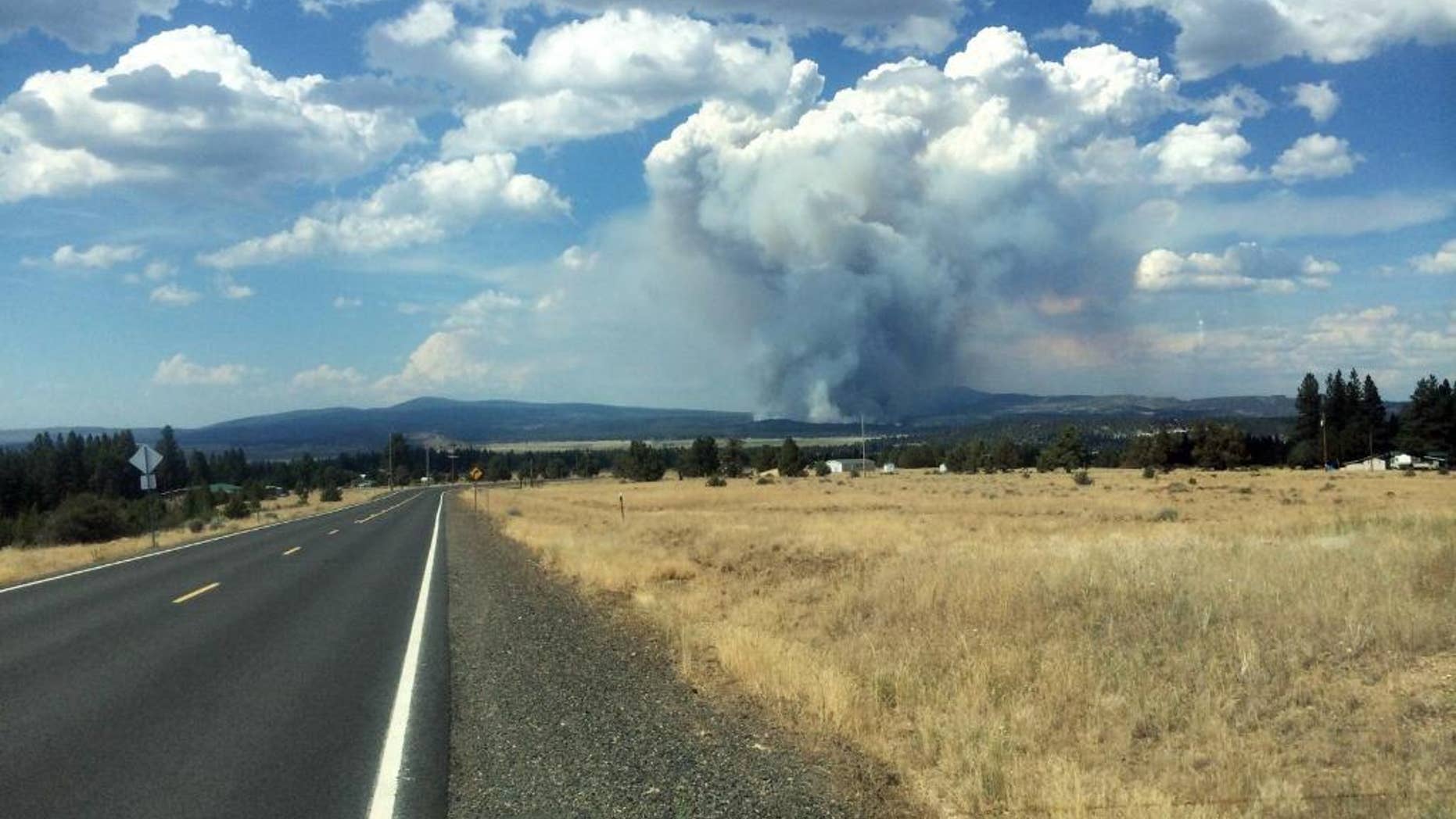 KLAMATH FALLS, Ore. – Officials say a fast-growing wildfire in southern Oregon has destroyed homes and forced dozens of evacuations.
Fire managers say a blaze erupted near Sprague River around 2 p.m. Sunday and had mushroomed to nearly three square miles after nightfall.
The South Central Oregon Fire Management Partnership says the wildfire burning through timber and brush in the Moccasin Hill neighborhood has destroyed an undetermined number of homes and other structures.
But spokeswoman Erica Hupp says crews won't know more about the types and numbers of structures burned until the scene can be accessed in daylight.
She says that before sundown, Klamath County sheriff's deputies evacuated more than 100 people from homes along two roads in the area.
The Red Cross has set up a shelter at a community center in Sprague River, which is about 25 miles northeast of Klamath Falls.
The cause of the blaze is under investigation.