Ex-Chicago police officer Jason Van Dyke beaten by inmates at Connecticut jail, wife says
The former Chicago police officer who was sentenced to 81 months in prison for the 2014 killing of teenager Laquan McDonald was assaulted in his cell at a Connecticut prison, his wife said Thursday.
Jason Van Dyke was transferred earlier this month to a federal prison in Danbury, Conn. and was placed in general population, where he was assaulted hours after arriving, his wife and lawyers said during a news conference.
"We are all petrified and in fear for Jason's life," his wife, Tiffany Van Dyke, originally told the Sun-Times on Wednesday. "Jason just wants to serve his sentence. He does not want any trouble. I hope prison officials will take steps to rectify this right away. He never should have been in the general population."
ATTORNEY GENERAL, PROSECUTORS SEEK HARSHER SENTENCE IN LAQUAN MCDONALD CASE
Van Dyke was being held at the Rock Island County Jail in Rock Island, Illinois, about 150 miles west of Chicago, before the move to the low-security Connecticut prison. County authorities previously told the Associated Press he was kept out of the Illinois jail's general population.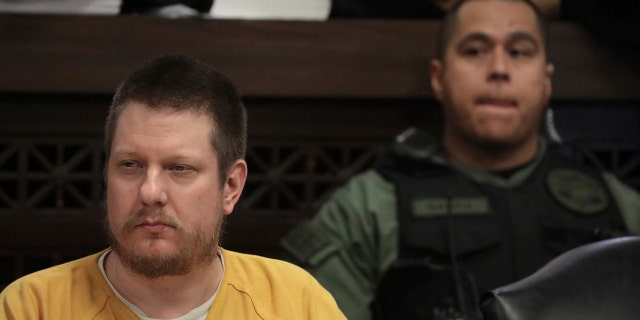 But after being transferred on Feb. 5, Van Dyke sustained injuries to hsi head and face, according to his attorneys, who added that he is not in lockdown 23 hours a day.
Tiffany Van Dyke told reporters at a news conference she has not been able to speak to her husband, and pleaded for his safety.
"My number one fear is for my husband's safety," she told reporters. "I am fearful for his life every single day."
Transferring prisoners from an Illinois jail to a federal facility out of a state has happened before, according to the Sun-Times. Infamous former cop Drew Peterson, convicted of murdering his third-wife in addition to hiring someone to kill the Will County state's attorney, was sent to a federal prison in Indiana in 2017.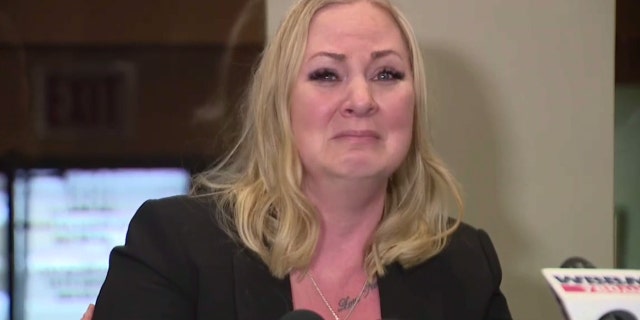 His attorney's said they were alerted to the attack from a confidential phone call by someone who works at the prison.
"He was led like a lamb to slaughter," attorney Tammy Wendt told reporters.
Tiffany Van Dyke added that she is demanding why he was transferred to a federal facility, which was "endangered him greatly" and that the attack was a "race issue."
"They put my husband in a setting to be harmed because of the fact that he is a white man who harmed a black gentleman in the line of duty," she said.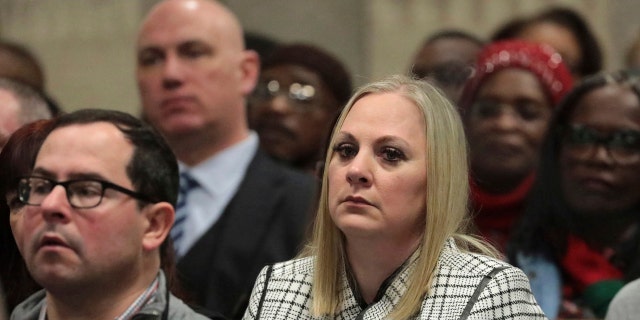 Van Dyke's family said they remain in fear for the ex-cop's life.
"The next time this could happen they could kill him," she said. "I cannot bury my husband,"
CHICAGO COP GETS 81-MONTH SENTENCE IN LAQUAN MCDONALD MURDER
The former Chicago cop was found guilty in October of second-degree murder and 16 counts of aggravated battery for the shooting death of Laquan McDonald. Grainy dashcam footage of him shooting the black teenager 16 times in less than 30 seconds stoked outrage, polarized Chicago and garnered national attention over how best to police minority communities.
Last month he was sentenced to six years and nine months in prison but will likely serve only about three years, with credit for good behavior. During sentencing, Van Dyke said he prayed "daily for the soul of Laquan McDonald."
Prosecutors, however, called up several black motorists who testified that Van Dyke had a history of using racial slurs and excessive force during traffic stops in the years before the 2014 shooting.
CLICK HERE FOR THE FOX NEWS APP
Illinois Attorney General Kwame Raoul on Monday asked the state's highest court to review the sentencing of the ex-cop, claiming that Judge Vincent Gaughan did not properly apply the law.
Fox News' Barnini Chakraborty and The Associated Press contributed to this report.