Wife of Man Missing on Border Lake Wants Obama to Take On Mexican Cartels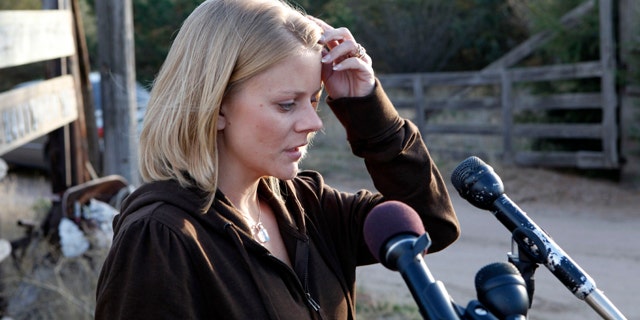 Tiffany Hartley, the wife of David Hartley who was allegedly shot and killed by Mexican pirates on a border lake with Texas, is telling President Obama that it's time to take on drug cartels.
"He should wake up and look what's going on in our backyards," she told the Denver Post.
Hartley says her husband's death should be a focal point as to why the U.S. should take on these drug cartels.
"David is not the only American who has been killed, but this situation may be a turning point," she told the paper.
Hartley returned to Colorado on Saturday to be with her family from McAllen, Texas, where the couple had been living.
"The hardest part of it all was leaving without him," she told Colorado Fox affiliate KDVR.com.
She says she wants to continue raising awareness about the ongoing border violence crisis.
"I am ready for the challenge. I don't want his death to have been in vain," she told the Denver Post.
Hartley told authorities the couple were sightseeing when her husband was shot Sept. 30 by gunmen who ambushed them on the Mexico side of Falcon Lake, where pirates have robbed several Americans this year.
Authorities have not found David Hartley's body.
The Associated Press contributed to this report.