Wife of man charged in blast probe died in 'mysterious case'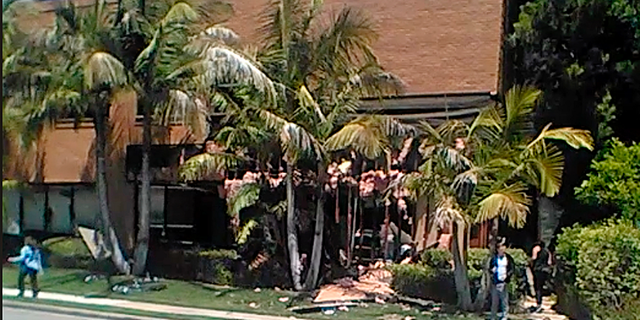 NEWYou can now listen to Fox News articles!
LOS ANGELES – A decade before a bomb planted in a package killed his former girlfriend, the Southern California man charged as part of the blast investigation lost his wife in what a coroner's official termed a "mysterious case."
Stephen Beal is in custody after investigators searching for the maker of the bomb that killed Ildiko Krajnyak (IL-di-koh KRY-nyak) on Tuesday found improvised explosive devices and more than 100 pounds (45 kilograms) of explosives in his home.
Beal's wife, Christine, died in 2008, just a few weeks after she fell down a flight of stairs at their home. An autopsy revealed her death was caused by pancreatitis and an electrolyte imbalance.
An official review found no signs of foul play but noted chronic lead intoxication.
Krajnyak died when the bomb went off as she opened the package inside the day spa she owned with Beal.