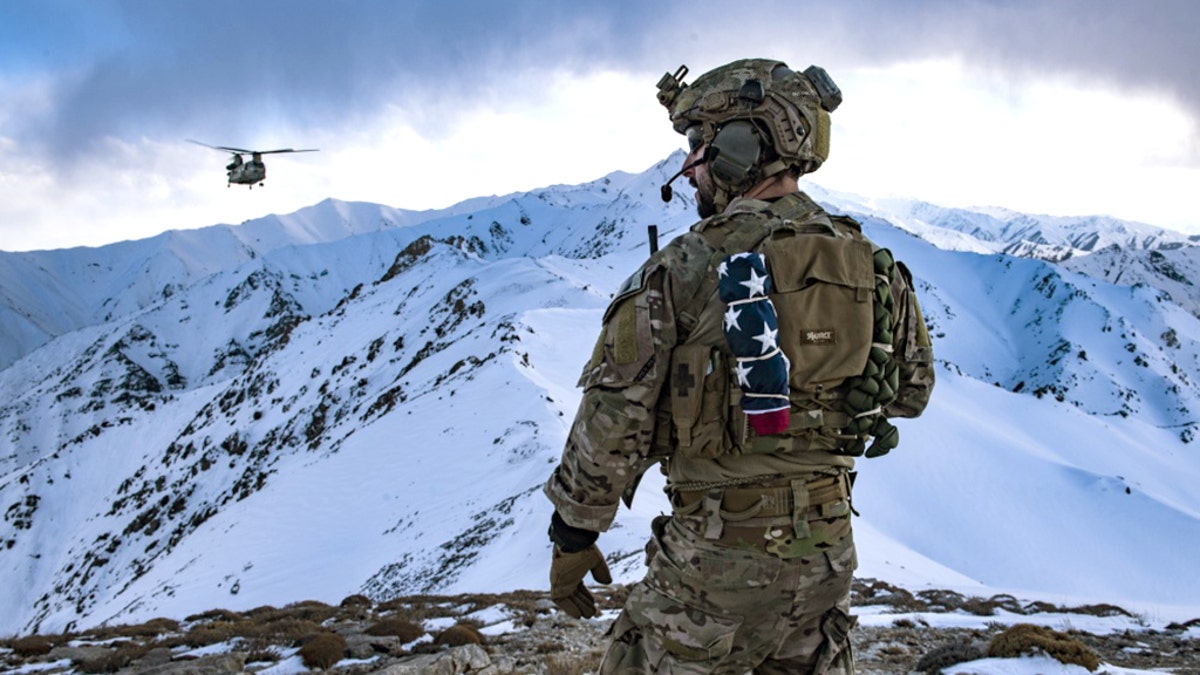 It's something that may have escaped your attention, but it certainly hasn't done so for American forces fighting on the front lines.
Perhaps you've seen it in photos. The Stars and Stripes neatly rolled up and attached to the gear of deployed military personnel. The red, white and blue standing in contrast with the muted colors of uniforms designed to conceal.
Why do they carry the flag? Whether it's being used to identify themselves to coalition fighter jets, mark territory claimed on the battlefield, or serve as a vivid and cherished memento, the American flag serves many a purpose among our forces down range.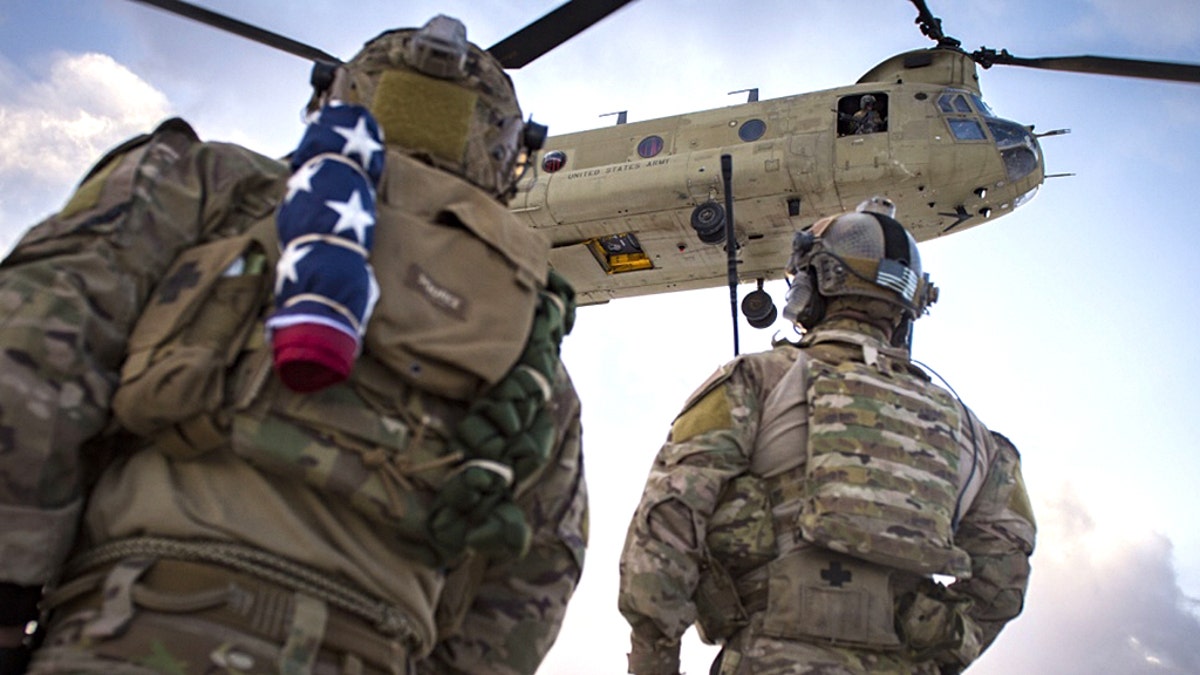 "We always carried a flag on the first operation in a new environment," retired Lt. Col. James Reese said.
It certainly adds context to those famous words written by Francis Scott Key: " Oh, say can you see, by the dawn's early light."
Currently, there are more than 1.3 million active-duty personnel in the Army, Navy, Marine Corps, Air Force and Coast Guard, according to the Department of Defense. The servicemen and women are spread among at least a dozen countries, including the United States itself.
"We always carried a flag on the first operation in a new environment."
Special Operations Forces (SOF), the elite units most often seen with the flag, are not nearly as numerous. According to U.S. Special Operations Command, there are just over 57,000 active-duty SOF fighters.
Of that number, only about 8,300 are deployed across 90 countries. In 2017, the Defense Department moved more than 15 percent of the deployed SOF fighters to assist African militaries, up from just 1 percent the year prior. There are roughly 1,200 SOF soldiers deployed to about a dozen African countries.
In 2007, after 25 years of service, Reese retired as a commander in the elite Army unit known as Delta Force. He told Fox News that soldiers often carry flags in case communications break down and they need to identify themselves to friendly forces.
This becomes especially important when special operations units are fighting with a coalition of different nations' fighter jets providing support from on high. He called the flag a last ditch "far-recognition signal" on the battlefield.
It's especially important for soldiers in places like Syria, where myriad nations provide air support but only a select few, including American fighters, are on the ground.
"Flags are carried so they can be put up when we occupy a new compound or fire base," said another active-duty Army first sergeant, who requested anonymity because of his continuing ongoing service.
Reese said soldiers have been given greater autonomy over their garb in recent years, as long as they satisfy the standard packing lists mandated by commanders. Usually, soldiers must carry more than 200 rounds of ammo, medical kits, MRE rations, a weapon cleaning kit and a map, to name a few items.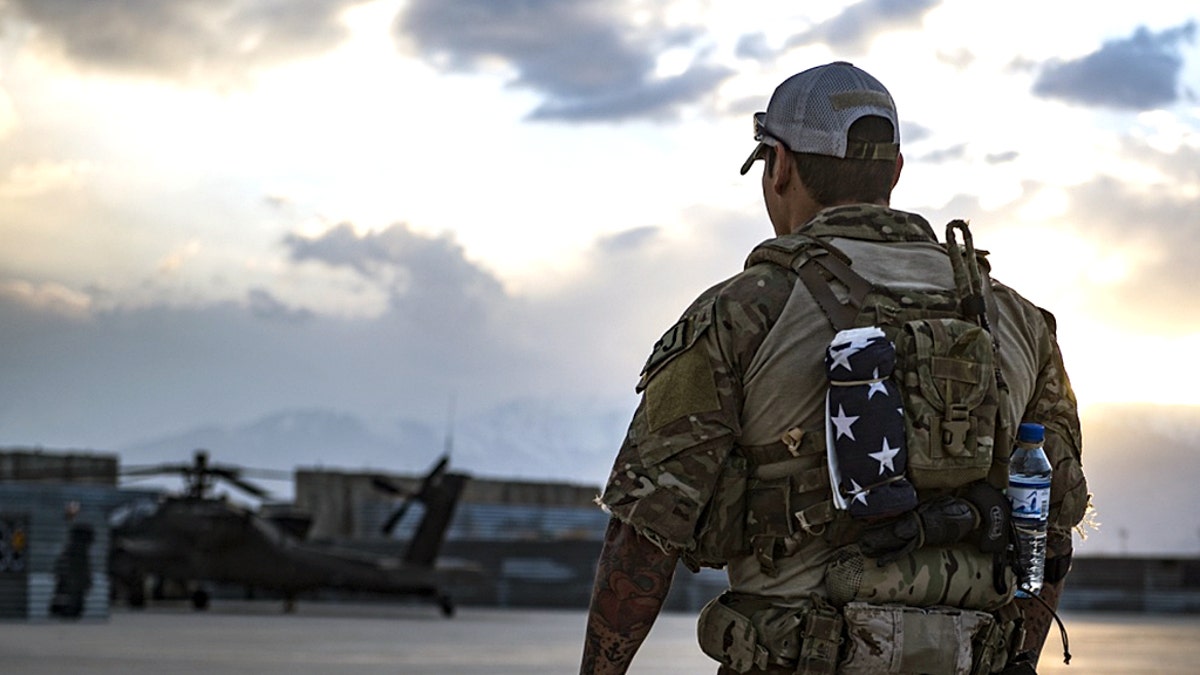 When he was first in the Army Rangers in the 1980s, Reese said, all uniforms were disciplined and standardized, a practice that looked sharp but wasn't the most practical for every soldier.
This mindset changed after the terrorist attacks of Sept. 11, 2001. Now, he said, military branches in the U.S. and abroad mimic the way Special Operation Forces prepare and fight.
"What soldiers look like now is what we looked like 12, 15 years ago," he said. "The military has quickly caught on to different ways we wear our armor. … [We're] set up to be efficient."
Efficiency of movement and mind is what Reese said kept him alive during his decades of service. He tried to keep himself as light as possible to navigate the battlefield as nimbly as possible.
"A bullet will hit someone with a lot of gear a lot quicker than someone who is light and nimble," he said. "It's all about efficiency."
And in the case of that flag, a touch of simplicity, too.
So it is with that indelible symbol, giving proof through night and day that our flag -- and those who defend its underlying values -- are still there.