Where is Mike Williams? Mother hopes for break in 16-year-old cold case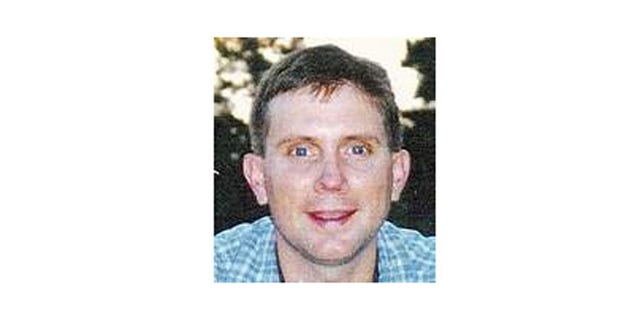 NEWYou can now listen to Fox News articles!
When wildlife officials told Cheryl Williams her 31-year-old son fell into the waters of Lake Seminole in December 2000 and drowned before he was eaten by alligators, her intuition said otherwise.

"I knew from Day One he was not in that lake," Williams said of her son, Mike, a Tallahasee real estate appraiser, whose body was never found despite an unprecedented search in shallow waters covered in a tangled mass of hydrilla and other weeds.
Now, nearly 16 years later, Williams is hoping a new twist of events involving her son's then-wife might help solve the case that has been sitting with the Florida Department of Law Enforcement since 2004 -- the year Williams convinced authorities to launch a criminal investigation into her son's disappearance.
Mike Williams, married with an 18-month-old daughter, left his home for a solo duck hunting trip in the early morning of December 16, 2000. After Williams failed to return, his boat was found in a cove on the western side of the lake. The boat's powerful motor, still full of gasoline, was dead.
At the time, Williams was considered by The Florida Fish and Wildlife Conservation Commission to be a missing hunter, and officials there theorized his boat struck an old tree stump submerged in the water, causing him to fall out and drown. When a 44-day search of Lake Seminole yielded no sign of Williams, officials said alligators must have found him first.
Six months later, a new clue would raise suspicions: waders, believed to belong to Williams, were found floating in pristine condition in the middle of the search area -- showing no sign of an alligator attack. Shortly thereafter, Williams' wife and high school sweeteart, Denise Merrell Williams, went to a judge and had him declared dead.
The Florida Department of Law Enforcement declined to answer any questions from FoxNews.com about Williams' disappearance -- despite being the lead agency on the investigation since 2004. But sources close to the case note many pecularities: Alligators don't feed in 40-degree temperatures -- they hibernate. And months before his death, Williams was sold a $1 million life insurance policy by his close friend, Brian Winchester, whom Denise would later marry in 2005.
Some have suggested Williams staged his disappearance and walked away from his life in Florida but detectives believe foul play is more likely the scenario.
"They're the only two people that profited from Mike's disappearance," Williams said of her daughter-in-law, Denise, and Winchester. The two -- who separated in 2012 -- have never been named persons of interest or suspects in the case.
Cheryl Williams hopes that might change soon.
On Aug. 5, Brian Winchester was arrested and charged with kidnapping, domestic assault and armed burglary. Denise Winchester told the Leon County Sheriff's Office that her husband, whom she is divorcing, hid in the back seat of her gold 2002 Suburban and waited for her to get in the vehicle before sticking a gun to her ribs and ordering her to drive to a remote location, the Tallahassee Democrat reported.
Denise Winchester drove to a CVS parking lot instead, where she convinced her husband not to hurt her. Winchester told Denise he did not want a divorce and expressed suicidal thoughts, according to the woman's account.
"Denise asked if today was 'the day the two of them died.'" the police report said. "Brian stated, 'Just me.'"
Denise managed to calm him down and promised not to report the incident to police. She then drove him to his truck -- parked a short distance away -- and before exiting Denise's vehicle, he took with him a plastic tarp, a spray bottle of bleach and a tool that had been placed in the back compartment.
At a court proceeding last week, Denise convinced a judge to keep her husband in jail -- saying she feared for her life and her daughter's safety.
"There is the hope that one of them might crack," Cheryl Williams told FoxNews.com. "Sooner or later, one will turn on the other."
For Williams, the pain of the last 16 years is immeasurable. She has penned hundreds of letters to Florida Gov. Rick Scott since he took office in 2011, asking that he assign the case to a special prosecutor or investigator outside of FDLE.
Williams described her son -- who was to celebrate his sixth wedding anniversary the day he disappeared -- as a devoted father with many friends.
"He was smart, he was good looking, he had a personality," Williams said.
Mike, who graduated from Florida State University with a major in city planning and political science, married Denise -- his high school sweeteart -- in 1994. They had a daughter together five years later.
"He loved her more than life itself," Williams said of her granddaughter, whom she has not seen in more than 10 years.
"She was the only thing I had left of Michael," Williams said, through tears. "My son was such a good person. If he's dead, he didn't deserve it."
Cristina Corbin is a reporter for FoxNews.com. Follow her on Twitter @CristinaCorbin.