West Virginian officials capture cattle on the loose in parking lot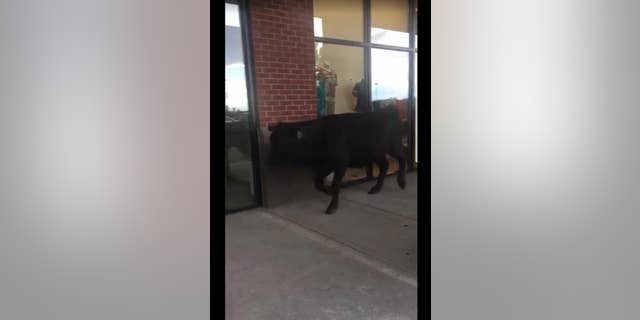 Police and animal shelter workers chased and captured escaped cattle that got loose on Saturday in a West Virginia shopping center's parking lot.
A family bought the cattle at an auction and decided to make a stop at the Merritt's Creek Shopping Plaza in Barboursville while traveling home, according to WSAZ, which did not name the family.
CATTLE THAT ESCAPED SLAUGHTERHOUSE IN ST. LOUIS MOVED TO ANIMAL RESCUE FARM
During the stop, the couple's son accidentally let the cattle loose. The cattle roamed the parking lot and were seen running outside a few stores. Some shoppers captured the escape on camera.
KANSAS CATTLE RANCHERS STRUGGLE TO RECOVER FROM DEVASTATING PRAIRIE FIRES
Huntington Cabell Wayne Animal Shelter workers and Barboursville Police Department chased and finally caught the cattle. There were no injuries reported.