WATCH: Suspect in home invasion, rape hit with Taser by Florida officer
A man wanted in a violent home invasion, rape and kidnapping as part of a multi-day crime spree across Florida was taken into custody Thursday in a dramatic arrest captured on an officer's bodycam video.
Titusville Police told FOX35 that Benjamin Victor Hovan, 32, was arrested just after noon on Thursday when the suspect was spotted by an officer pumping gas. He resisted arrest and ran before he was brought down by the cop using a Taser.
"It feels pretty good because he could have stopped. No one else got hurt; now he is where he needs to be for the time being," Officer Austin Quinn told FOX35.
Hovan was wanted by authorities after he pistol-whipped an elderly woman who was feeding her cats in the Miami area and stole her Mercedes. He later entered an apartment in the Orlando suburb of Casselberry last Saturday occupied by two women. After raping one woman, police said Hovan kidnapped the two and drove them to a supermarket to get money out of an ATM.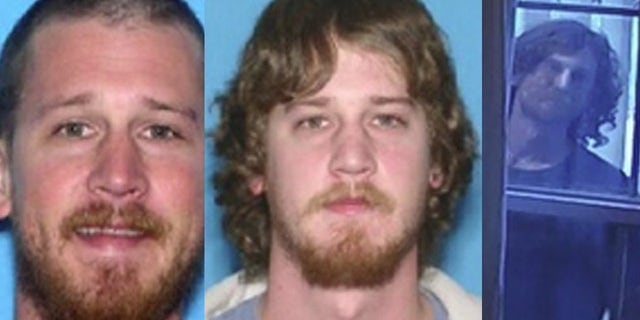 One of the victims asked a store employee to call 911 and police officers met up with the women. Hovan fled the scene and abandoned the stolen vehicle on Tuesday.
WATCH: PISTOL-PACKING WAITRESS DEFENDS GEORGE WEBB CO-WORKER DURING ATTACK
In body camera footage released by Titusville Police, the officer can be seen approaching Hovan and telling him to get on the ground, before he jumped up and tried to run away.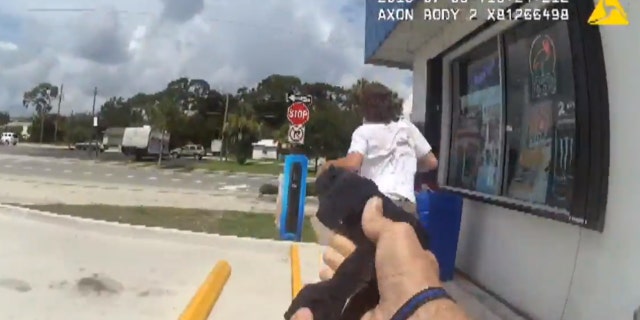 "It was pretty high paced, because I didn't know he had a weapon on him," Quinn told FOX35. "I had cause to stop him, I was pretty sure he was who I thought he was."
Casselberry Police said Hovan's arrest ended a five-day crime spree, and that the 32-year-old is wanted for questioning by law enforcement across the state.
"We're very happy he's no longer on the streets, for everybody. He was traveling a long distance, committing any crime he could," said Casselberry Police Capt. Brenda Brandenberger.