WATCH: NJ state trooper saves choking man at Buffalo Wild Wings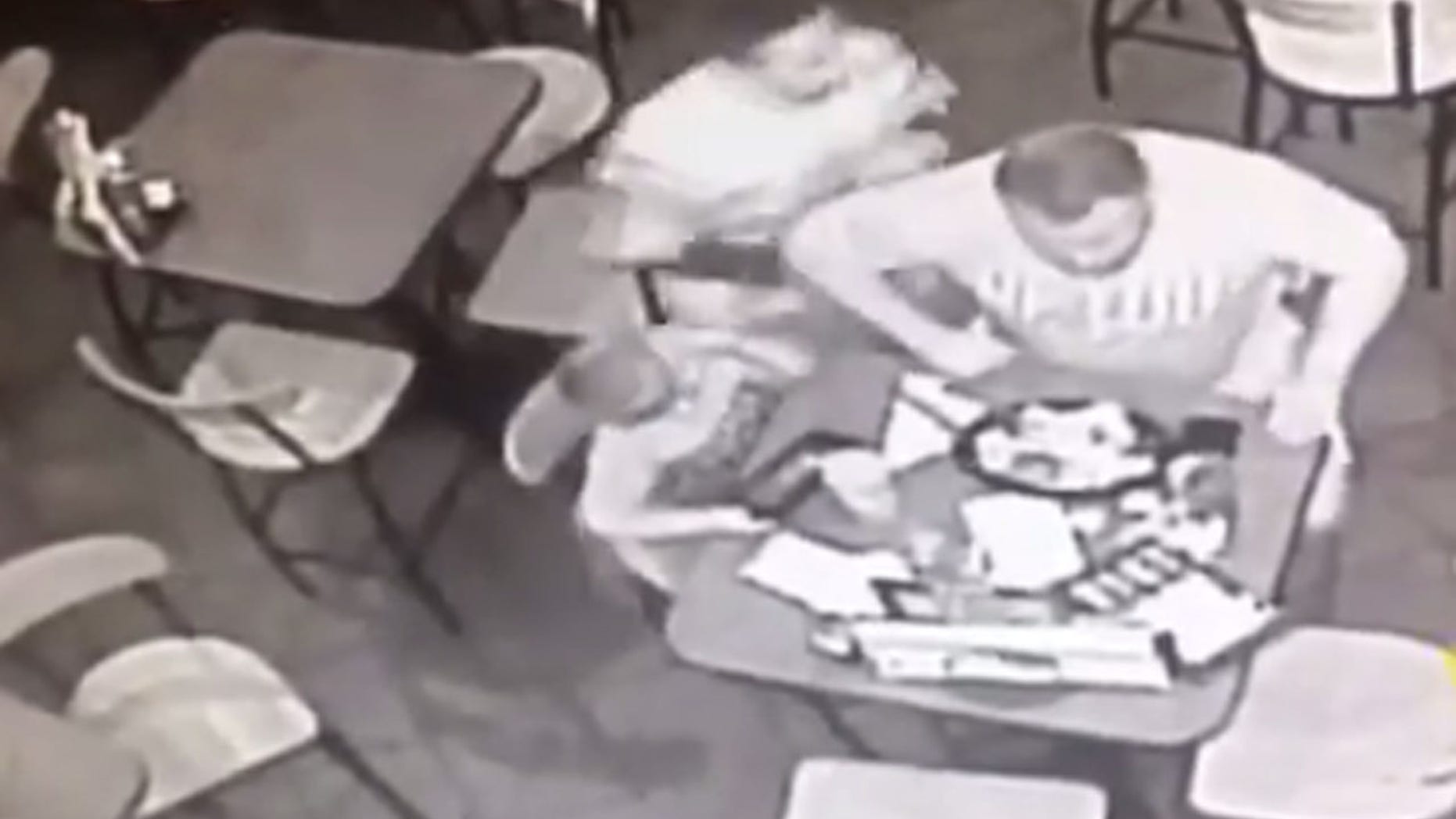 Stunning surveillance camera footage shows how a quick-thinking New Jersey state trooper saved a man who nearly choked to death Sunday at a Buffalo Wild Wings restaurant.
Trooper Dennis Palaia, who was at the restaurant watching football with his son, rushed into action when he saw another patron choking, according to police.
When Palaia determined the customer was not breathing, he immediately performed the Heimlich maneuver.
Police said the man was extremely grateful for the trooper's intervention, and suffered only a sore throat and injured ribs.