Washington mother delayed detectives' murder investigation as sons fled, officials say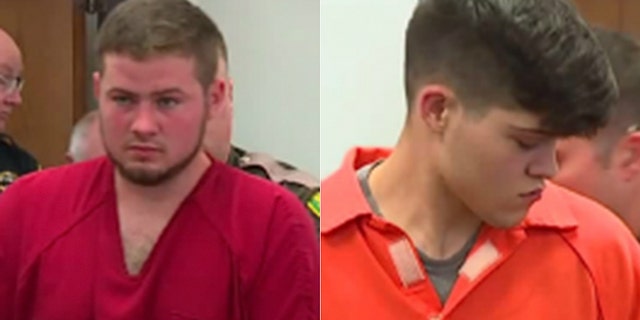 The mother of two men charged with raping and murdering a Washington state teen is accused of purposely delaying the investigation to give the boys time to flee, officials said Wednesday.
Kindra Rose Adamson, 43, learned of the victim's identity shortly after the killing occurred and impeded the officers' investigation as her sons tried to escape, Lewis County Sheriff's Office detectives said. Adamson was charged with first-degree rendering criminal assistance, according to KOMO News.
Jonathon Adamson, 21, and Benny Marquez, 16, were arrested last month in the rape and murder of 16-year-old Ben Eastman. The arrest came days after the teen's body was discovered in Randle, Q13FOX reported. Coroners determined Eastman died from blunt force trauma to the head.
Eastman disappeared after deputies said Adamson and Marquez invited him to go camping. The brothers allegedly beat, raped and murdered the teen before burying him in a shallow grave, according to the station. Officials said Eastman was kicked more than 100 times and they hit him with a large rock to make sure he was dead.
Adamson and Marquez were charged with first-degree murder and rape. They were being held on $10 million bail each.
Adamson's girlfriend, Emma Brown, was also arrested because officials allege she knew about the killing but withheld information from investigators, according to People.