Washington evaluating options for leaking Hanford tanks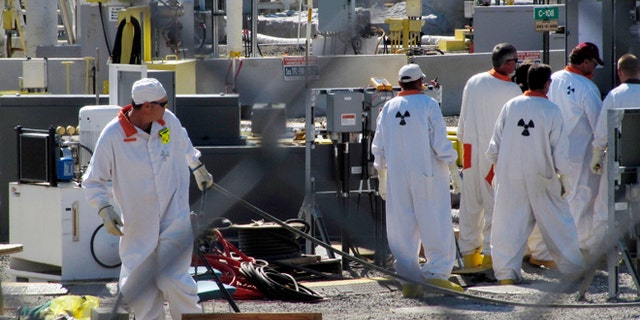 OLYMPIA, Wash. – Officials at the nation's most contaminated nuclear site are considering a number of options to deal with six leaking waste tanks there, including covers over the tanks to prevent rainfall from getting into the tanks.
Jane Hedges of the Washington state Department of Ecology says two such covers already have been installed at the Hanford nuclear reservation's tank farms and have decreased the amount of moisture getting into the tanks.
She told members of the state Senate Energy, Environment and Telecommunications committee on Thursday that state and federal officials are still evaluating their options for controlling the leaks.
Gov. Jay Inslee also has called for additional tanks to be installed to transfer waste out of leaking tanks.