Washington authorities plan to extradite man suspected of killing grandparents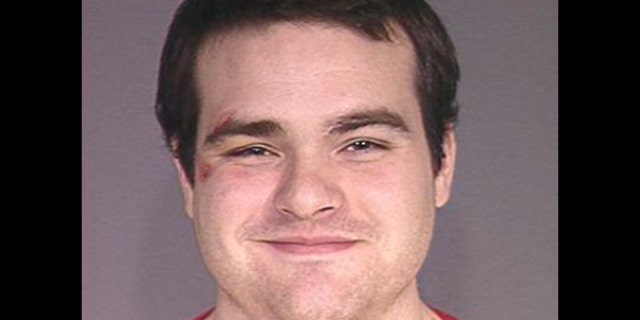 NEWYou can now listen to Fox News articles!
SEATTLE – Washington authorities plan to extradite a man caught in Oregon who's suspected of killing his grandparents after they picked him up from prison and hosted a welcome home party for him.
King County prosecutors in Seattle expect to file charges against Michael Chadd Boysen, spokesman Dan Donohoe said Wednesday.
Boysen, 26, is accused of killing Robert R. Taylor, 82, and Norma J. Taylor, 80, after they welcomed him to their Renton home after his release from prison Friday.
He is held on a no-bail warrant from the Washington Department of Corrections for violating terms of his release, Donohoe said. Boysen remains at Legacy Emmanuel Medical Center in Portland, Ore., in serious condition, spokeswoman Amber Shoebridge said Wednesday.
He had been in critical condition after he was found with self-inflicted cuts when police entered the motel room Tuesday to arrest him.
Investigators don't know why he went to Lincoln City, said King County sheriff's Sgt. Cindy West. They also don't know what may have motivated him to kill his grandparents. They aren't saying exactly how the two were killed, except they weren't shot.
Boysen checked into the WestShore OceanFront Suites on the Oregon coast Monday night under his own name and was recognized by an employee who called police.
Boysen reportedly blocked the door with a refrigerator. Police used a robot to urge Boysen to surrender. They used a water cannon and tear gas before breaking through the door.
Officers found him lying on the floor on his back with apparently serious self-inflicted cuts, Lincoln City police Chief Keith Kilian said.
King County Sheriff John Urquhart called Boysen extremely dangerous because of threats he had made while in prison against his family and law enforcement. Authorities didn't learn of the threats until after he made the news, suspected of killing in his grandparents.
The Taylors had picked him up from the Washington state prison at Monroe. They drove him to a meeting with a parole officer Friday, helped him get an identity card from the Department of Licensing and held a party for him.
Officials believe they were killed that night or Saturday morning. Their bodies were found Saturday by Boysen's mother when she went to check on her parents.
Boysen had just finished serving nine months in prison on a burglary conviction, said Washington state Corrections Department spokesman Chad Lewis. He was previously in prison between 2006 and February 2011 for four robbery convictions. Those convictions were related to an addiction to narcotic painkillers, Lewis said.