Wash. hunter chased up tree, bitten by black bear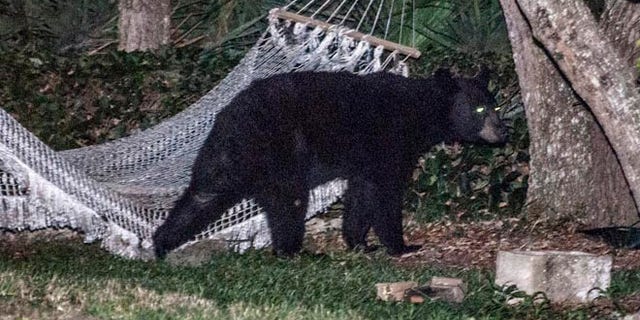 A Washington state hunter is recovering after surviving an attack by an angry black bear that chased him up a tree, chomped down on his leg and clawed him with one of its big paws.
Retiree Jerry House knows how lucky he is to have fended off the bear. He said he got the bear off him only after he kicked the animal in the nose as he hung onto a tree branch.
"It totally amazes me how fast that bear got on me. In three seconds it was on me," Hause, 60, told The Longview Daily News Thursday. "I was thinking, 'If it gets me out of this tree I'm a dead man.' It was mad, it was growling. It was serious about what it was going to do."
Hause was out hunting for deer with his 26-year-old son on Labor Day when he came face to face with the bear. They were in a remote wooded area about eight miles west of Longview.
Hause said he was resting against a tree when the bear charged at him. He had no time to aim his bow. He also wasn't sure he could stop the bear with an arrow.
"I knew the tree was right there, so I headed up that to get far enough up the tree that the bear couldn't get me," he told the newspaper.
Hause thought he was out of the bear's reach until he saw the bear climb up after him and bite into his left leg.
He got the bear off him after he kicked it. He had aimed specifically for the bear's nose thinking that would stop it.
After the bear left, Hause hiked back to his truck and went to the hospital where doctors bandaged his puncture and scratch wounds.
Washington Fish and Wildlife Sgt. Bob Weaver told the Daily News bear attacks in the state are very rare .