Wanted fugitive runs into SWAT team conducting training exercises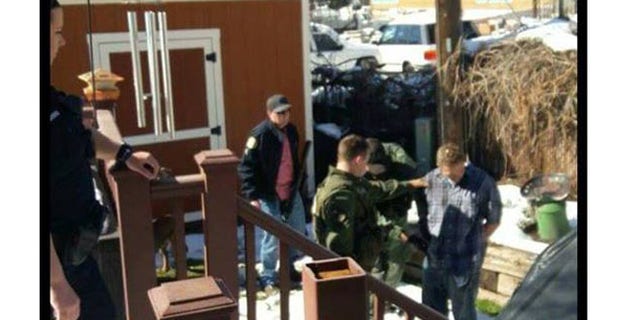 A wanted fugitive was taken into custody in Utah this week when he literally ran into a SWAT Team and K-9 units conducting training in the area.
Provo Police report that Derreke Nelson, 39, was trying to elude parole officers when he was caught Thursday.
"Of course, it helps when fugitives run right into a crowd of 30 SWAT officers and three K9 units who just happen to be training in the area," Provo police said.
Nelson was declared a fugitive when he failed to check-in with his parole officer on Feb. 22, KTVX-TV reports. He was on parole for theft and other charges.
Officers spotted Nelson in a car with two others. They all took off when the car was stopped, according to the station.
The search for one of those other individuals prompted police to put a nearby elementary school on "soft lockdown," the station reported.
Police caught that person and took him into custody.