Walmart employees break window to save baby in hot car in South Carolina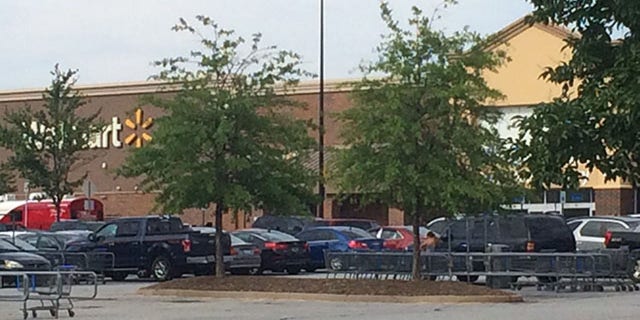 SPARTANBURG, SC – The Spartanburg Police Department said a child was left in a hot car outside a Walmart store on Wednesday.
Officers and EMS responded to the Walmart on Dorman Centre Drive between 4 and 5 p.m. in regards to a child abandonment call.
According to the incident report, a shopper was loading up her own children into a shopping cart in the parking lot when she heard a baby crying. The report states the woman then saw the baby in a van with the windows rolled up. The woman said the 6-month-old was sweating, alone inside.
As of 5:15 p.m., the average temperature in Spartanburg was 75 degrees.
The woman then ran to get help from store employees after unsuccessfully trying to open the van doors. Police the manager and co-manager of the Walmart came out to the vehicle where they saw the infant sweating and shaking inside the van, before deciding to break out the windows of the vehicle to get to the child.
The employee, after smashing a rear window of the van, was able to reach in and unlock the car seat straps, pulling the baby out. Police said the employee described the car seat as "soaked in sweat."
The employees then contacted EMS and city police about the incident. EMS took custody of the baby when they arrived at the scene, and transported her to Spartanburg Regional Medical Center.
The incident report said that the child's father told police he was supposed to be dropping her off with her mother, but became distracted and never did so, proceeding on to Walmart and forgetting the baby was inside the vehicle. He told police he had been up since 1 a.m. and hadn't slept since, the report states.
The child was not injured when the windows were busted out of the van, according to the incident report.
Walmart released the following statement on the incident:
"We cannot stress enough the importance that parents always check their cars and have their children with them at all times while at our stores. We're grateful this baby wasn't hurt and that the quick thinking of our associates and local emergency crews helped prevent the situation from taking a tragic turn."