Wal-Mart near Dallas evacuated after apparent murder-suicide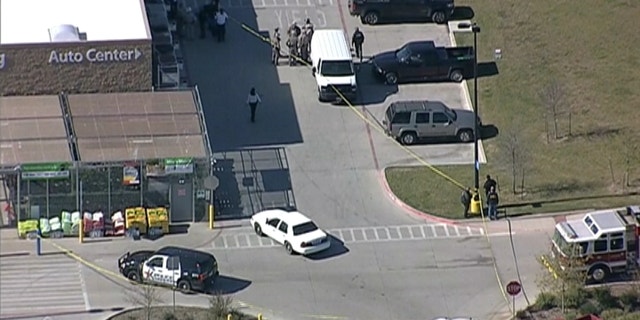 Authorities say two people have died in what they describe as a murder-suicide inside a Dallas-area Wal-Mart store.
Kaufman County sheriff's Capt. Fred Klingelberger says preliminary findings are that a man walked into the store about 9:30 a.m. Tuesday and fatally shot a male employee of the Wal-Mart in the store's garden center.
He says it's too early to know the relationship between the men or what prompted the shooting at the store in Kaufman, about 35 miles southeast of Dallas.
Initial reports indicated there was an active shooter in the store but Klingelberger says those accounts were incorrect.
He says the store was evacuated and no one was injured in the shooting.