Wake to Be Held in Washington for Sargent Shriver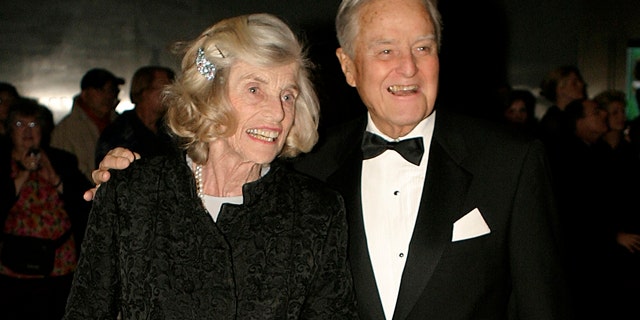 NEWYou can now listen to Fox News articles!
WASHINGTON -- A wake will be held in Washington for R. Sargent Shriver, an in-law of the Kennedys and the first director of the Peace Corps.
The wake is Friday from 4 p.m. to 8 p.m. at Holy Trinity Catholic Church in Georgetown, and it's open to the public.
On Saturday, a funeral Mass celebrated by Cardinal Donald Wuerl of the Archdiocese of Washington will be held at Our Lady of Mercy in Potomac, Md.
Former Maryland Lt. Gov. Kathleen Kennedy Townsend says Shriver will be buried in the same cemetery as his wife, Eunice Kennedy Shriver, in Hyannis, Mass.
Shriver died Tuesday after being hospitalized for several days in his native Maryland. He was 95 and had suffered from Alzheimer's disease since at least 2003.