Waffle House patron, 29, hailed a hero after snatching gun from shooter
A 29-year-old man was hailed a hero Sunday after he seized the opportunity to wrestle the gun away from the shooter at a Tennessee Waffle House, saving countless lives during a rampage that left at least four people dead and several others injured.
James Shaw Jr. was dining at the Waffle House in Antioch, about 16 miles southeast of downtown Nashville, around 3:25 a.m. when suspect Travis Reinking allegedly opened fire outside the restaurant. Shaw said at a news conference Sunday afternoon that he felt he had the opportunity to potentially stop the attack during the hail of bullets.
"I was just trying to get myself out. I saw the opportunity and pretty much took it," Shaw told the Tennessean.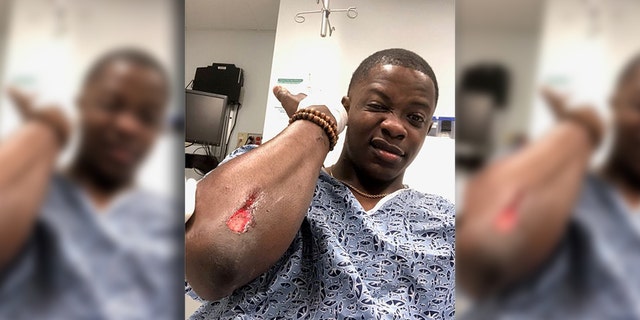 The 29-year-old said that he had made up his mind about his potential death at the hands of the alleged gunman.
"I figured if I was going to die, he was going to have to work with it," Shaw said, as Fox 17 reported. "He was gonna have to work to kill me."
Shaw said he charged at the shooter and disarmed him, tossing what police confirmed to be an AR-15 rifle over the restaurant's counter.
"[Shaw] is the hero here and no doubt he saved many lives by wrestling the gun away and tossing it over the counter and prompting the [gunman] to leave," Metro Nashville Police spokesman Don Aaron said.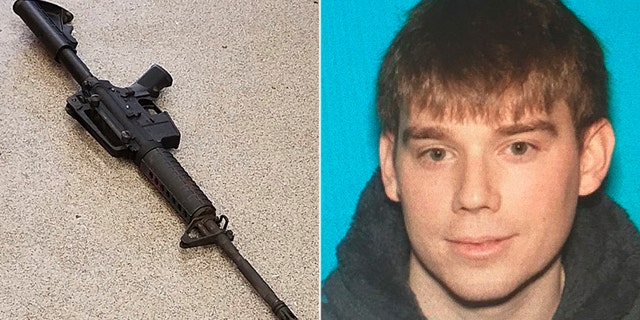 Chuck Cordero, who was outside of the restaurant during the shooting, recalled to WTVF that he saw a man who "jumped in" as the gunman was reloading the rifle.
"There's a gentleman who was in there that when the guy stopped to reload his gun he jumped him," Cordero said. "Had that guy reloaded, there was plenty of people in that restaurant that would not have made it home this morning."
Shaw, however, said he didn't feel like a hero, adding that he was just trying to stay alive in the moment.
"I want people to know that I did that completely out of selfish act," Shaw said at the news conference. "I was completely doing that just to save myself."
WAFFLE HOUSE SHOOTING LEAVES 4 DEAD, SEVERAL INJURED; GUNMAN SOUGHT
Shaw, who has a 4-year-old daughter, was grazed by a bullet on his elbow. He was taken to the hospital and treated for the elbow injury and other abrasions before being released later in the morning.
"I don't know if it has hit me yet as far as witnessing other people dying," the heroic patron told the news outlet. "It's kind of, it shouldn't have happened. When I was in the ambulance to hospital I kept thinking that I'm going to wake up and it's not going to be real. It is something out a movie. I'm OK though, but I hate that it happened."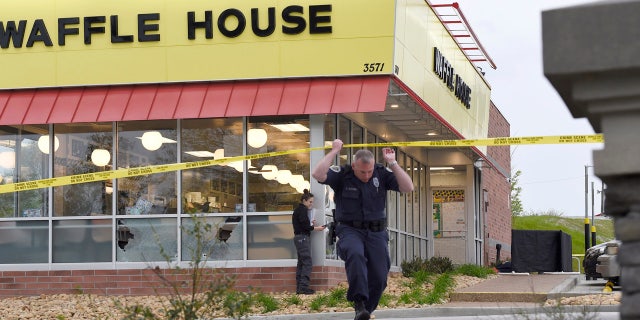 Authorities launched a manhunt for Reinking after they matched the pickup truck at the scene to the 29-year-old's name. Reinking allegedly opened fire outside of the restaurant, killing two people before entering the business and gunning down patrons. One person was pronounced dead inside the restaurant while another individual died at the hospital.
Two of the four people injured suffered gunshot wounds.
Reinking, who was wearing only a green jacket at the time, "shed" the coat and was naked when he bolted from the scene, police said. Aaron added that Reinking appeared to have gone into the apartment complex where he lived and put on black pants before running off.
Fox News' Nicole Darrah contributed to this report.