Voluntarily vagrant, homeless youth a 'crusty' urban challenge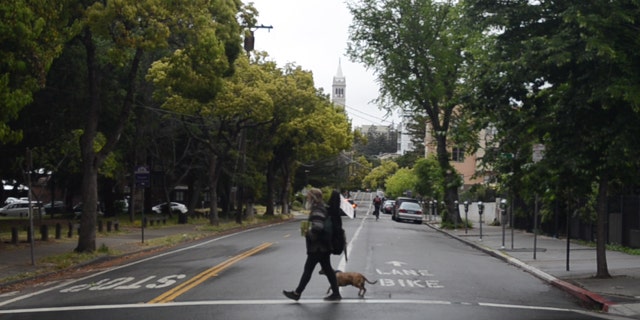 From the parks of Berkeley to the streets of Brooklyn, and in most every large city in between, they have become an almost inescapable part of urban life.
Known by many names – "crusty punks," "crusties," "gutter punks," "crumb bums" and "dirty kids," to list but a few – this group of young adults has rejected a more traditional 9-to-5 lifestyle in favor of train hopping, panhandling and voluntary homelessness.
And while traditionally tolerated by police and urban residents, these transient groups of the unshaven and unwashed have been involved in a series of incidents in recent years -- accompanied by an abundance of bad press -- that has municipalities across the country puzzling over how to address the problem.
In New York City's East Village, they have been spotted doing drugs in local parks, making camp outside of apartment buildings and sleeping outside storefronts. One crusty traveler's pit bull even attacked a man and his small dog - killing the other dog.
"It's like St. Marks in the '70s," New York City activist Philip DePaolo told the New York Daily News, referring to a once-notorious street in Manhattan. "It's the bad old days all over again. There's crack and heroin all over the neighborhood."
And in Berkeley, Calif.'s infamous People's Park, there have been widespread complaints about the modern-day hobos openly shooting heroin.
The drug use, the panhandling, the unruly dogs and the crusties' general presence on street corners and in front of stores have all become too much for some cities, triggering local government crackdowns.
"The current status quo of the park serves no one's interest, least of all the homeless people who occasionally use the park," Dan Mogulof, a spokesman for UC-Berkeley, told Fox News.
In Berkeley, famously known as one of the country's most liberal and homeless-friendly communities, the City Council recently voted to implement new regulations including: limits on sitting down and lying on sidewalks; a ceiling on how many dogs a person can have along a commercial strip; and designations for what homeless people are allowed to sit on.
"No one in this room believes homelessness is a good thing," Councilwoman Sophie Hahn said, according to the news site Berkeleyside. "Yet, through massive failures of our society and our way of life, it is a persistent reality in California, and across the United States."
It's difficult to say just how extensive the problem is. Given the itinerant nature and wariness of those involved, experts can't say how many "crusties" there are across the country. Nor is there an easy explanation for why many of these young adults -- upper-middle-class and rich kids among them -- take up such a difficult lifestyle.
But after speaking with "crusties" around the country, and with researchers who have spent time studying the trend, it's clear there's a consensus that despite a shared penchant for dreadlocks, hiking backpacks and mutts, gutter punks are a diverse lot.
"There is a remarkable variety of kids who become gutter punk," Jeff Farrell, a sociologist at Texas Christian University who has spent time traveling with them, told Fox News. "Many come from broken homes, or are throwaway kids. But there are also people from affluent backgrounds. This is a very varied set of kids, just like at any high school across the country."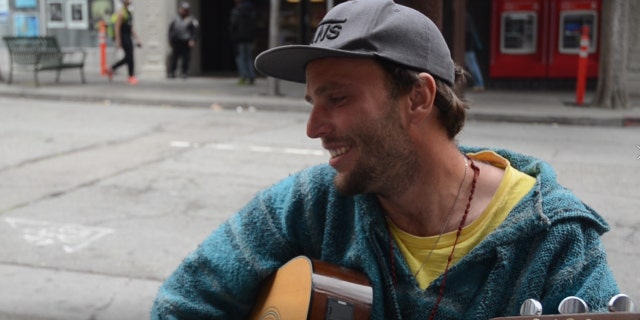 Whatever their socioeconomic background, there seems to be a shared experience of a rough home life, sometimes abusive parents, drug abuse and unchecked mental health issues.
Sitting on the sidewalk along Telegraph Avenue only a few blocks from the University of California, Berkeley campus, Daniel Reitz talks about how he was sexually abused and separated from his brothers when he was younger.
"I was adopted at age 9. I came from a sexually abusive family," Reitz told Fox News. "They separated me and my brothers at a really young age and it tore me apart really bad."
Reitz, now 26, is originally from Virginia and has been on and off the streets for the last six years. He's hoping to make enough money to get to Reno, Nev., and from there, Washington State, so he can hike the Pacific Crest Trail with his two pit bull mixes, Zeke and Shiloh.
Reitz says that he doesn't mind the itinerant lifestyle – although he does plan to end his traveling days soon. Still, he gets upset at being labeled a drug addict or criminal because of his choice to be homeless. Reitz acknowledges that he used to drink heavily and abuse drugs, but now says he doesn't even touch alcohol and only smokes marijuana.
"A lot of people out here stereotype me because they look at me sitting here and think I must be on drugs," Reitz told Fox News. "They don't realize that I come from bad circumstances."
Reitz may have curtailed his drug use, but substance abuse is in fact very common among crusties. Just as the nation continues to deal with the horrors of the opioid epidemic, heroin – and its derivatives -- has become the drug of choice for many of these street dwellers.
Both prescription and illegal opioids are among the main causes of homelessness, according to experts. A 2013 study that looked at the homeless in Boston found they were nine times more likely to die from an overdose than drug users who had homes.
Crusties themselves say the situation on the street has only gotten worse in recent years, as the highly potent narcotic fentanyl is mixed into batches of heroin and cocaine. "In the last year, I have been to more memorials and funerals for friends who have died from overdoes than in all the rest of my life," said Nicholas, a crusty punk in his 30s.
Nicolas, who panhandles for change on Second Avenue in New York, said he had been off and on heroin for years. "I'm not using right now," he said. "But it's something that is tough to kick. It makes a lot of your problems seem to disappear."
Many activists who work with crusties argue that criminalizing their way of life won't get them off the streets and into more stable lifestyles.
"It's really tough to reach out to these kids and help because of their itinerant natures," Mark Horvath, the founder of the nonprofit organization Invisible Voices, told Fox News. "You might only get a few hours -- or even only a few minutes -- to work with these kids."