Vodka overdose: Couple admits allowing 13 year old to drink 10 shots on birthday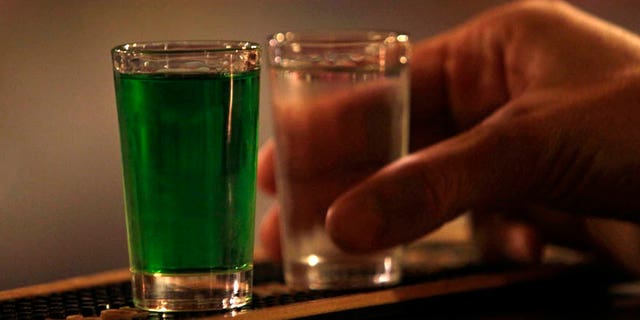 A Pennsylvania mother who thought her 13-year-old daughter would enjoy "maybe a little bit" of vodka on her birthday is now facing more than a year in jail with her husband after the teen was hospitalized for downing more than 10 shots.
The daughter of Charles Younger Jr., 39, and Michelle Edwards, 32, was airlifted to a hospital on January 7 with a blood-alcohol level of .32 – four times the legal limit to drive in the state, The Morning Call reported.
Both parents pleaded guilty Wednesday in Lehigh Valley Court to child endangerment charges and will be sentenced next month.
MANY WOMEN STILL DRINK ALCOHOL WHEN TRYING TO GET PREGNANT
They fled the home on the night of the incident – leaving behind their unconscious and vomiting daughter -- after a friend called 911, Assistant District Attorney Sarah Heimbach told the newspaper.
"When I heard the sirens I just panicked," Younger said.
Heimbach said the mother took her daughter to the liquor store and Younger purchased the vodka and provided orange juice for mixed drinks.
Younger then went to the basement of their home with the daughter and another 15-year-old girl to drink. The other girl told authorities that the daughter drank "at least 10 shots of vodka within a two-hour time frame."
ALCOHOL AND HEART HEALTH: NEW STUDY UNTANGLES THE EFFECTS
Edwards told a judge that she thought the teen would drink "maybe a little bit."
The teen recovered after spending two days in the hospital. Younger, who also pleaded guilty to a charge of corruption of minors, is in Lehigh County Jail on $20,000 bail, while Edwards remains free as she awaits sentencing, The Morning Call reported.