Virginia Zoo continues search for red panda a week after vanishing
One week in and officials at the Virginia Zoo still have no idea where their red panda Sunny might be.
The 19-month-old red panda disappeared from her habitat last week, prompting a massive search throughout the zoo grounds and nearby areas. Despite dozens of possible leads and countless hours of search, the animal still remains at large.
OFFICIALS SEARCH DC NEIGHBORHOODS FOR ESCAPED BOBCAT AS SCHOOLS TAKE PRECAUTIONS
"I got three calls yesterday and one person was convinced they had seen her around their apartment complex," Greg Bockheim, the zoo's executive director told the Virginian-Pilot. "It seemed kind of far away, near the intersection of Chesapeake Boulevard and Little Creek Road, but they seemed informed."
A late night search with a thermal imaging camera had no luck.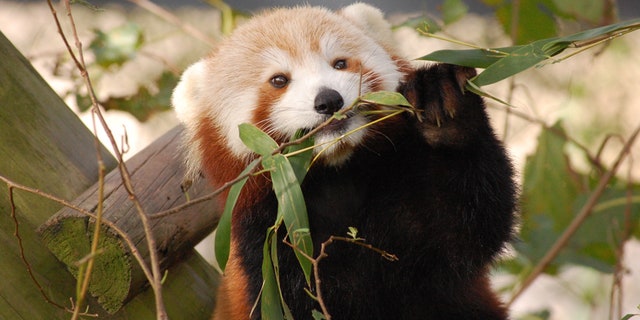 DEER DEFENSE! DRIVER FIGHTS SPEEDING TICKET WITH NOVEL ARGUMENT
"It's about three or four miles away from the zoo, but with no real territory of her own, it's possible," Bockheim added.
Despite coming up empty-handed, Bockheim assured that his staff was not giving up on the search even through it was becoming an embarrassing situation.
"We'll keep searching for her the rest of week at least, but of course, we're well aware of how this looks," he said. "This is a tragic even for us and we're worried about her."
Sunny is not the only zoo animal on the loose.
A female bobcat named Ollie went missing from the Smithsonian's Nation Zoo in D.C. on Monday.
The zoo said she was last counted at 7:30 a.m. Monday and by 10:40 a.m., she was spotted missing during the bobcats' morning feeding.
Officials have been searching nearby neighborhoods in Washington and alerted area public schools not to have outdoor recess.
Officials said Ollie poses no threat to humans.
The Associated Press contributed to this report.