Virginia woman gets 40 years for producing child porn: report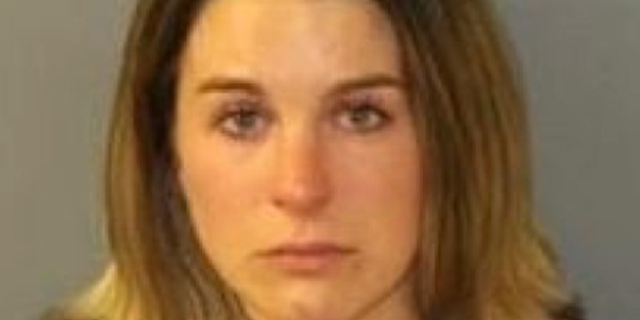 A Virginia woman will spend 40 years in federal prison for sexual abuse videos involving a 6-year-old boy, according to court documents.
Christine Alyce Slayman, 28, pleaded guilty in August to filming the sexual abuse for several months in 2015 using her cellphone, court documents said. The abuse took place in King William, Va., but the videos were found in Jacksonville, Fla.
The Jacksonville Sheriff's Office received a tip and investigated Slayman's Jacksonville home, the U.S. attorney's office said. Authorities found nearly 20 different video files of Slayman engaging in or directing the child to do sex acts, according to court documents.
Slayman's attorney said his client was "critically instructed" by her boyfriend to engage in sex acts with the child and film the abuse, WWBT reported. Slayman's boyfriend, who has not yet been indicted, transferred the files to a USB drive, which he brought when the couple moved to Jacksonville from Virginia, her attorney said.
FLORIDA MEN PLOTTED TO RAPE GIRL, 3, DETAILED IN DISTURBING TEXT MESSAGES, POLICE SAY
His purpose in "retaining the videos," according to Slayman's attorney, "was to later extort behavior consistent with his desires."
WWBT reported that the victim is the custody of another family member. It wasn't immediately clear what the child's relation to Slayman was. The investigation involved Homeland Security and the Jacksonville Sheriff's Office.