Virginia Walmart abduction was planned hoax, police say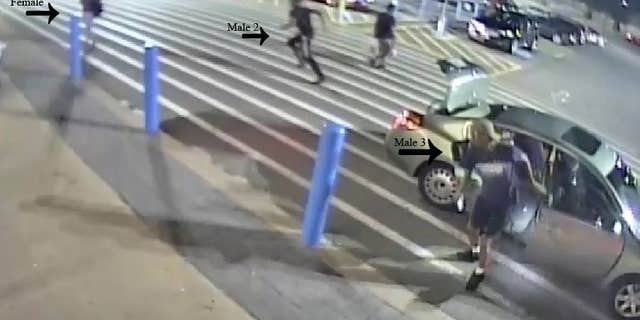 An apparent abduction in the parking lot of a Walmart Supercenter in Virginia was a planned hoax, police said Tuesday.
Officials released photos Monday of what appeared to show a woman escaping from the trunk of a car and running away from her kidnappers, before being pulled back in the vehicle and driven away.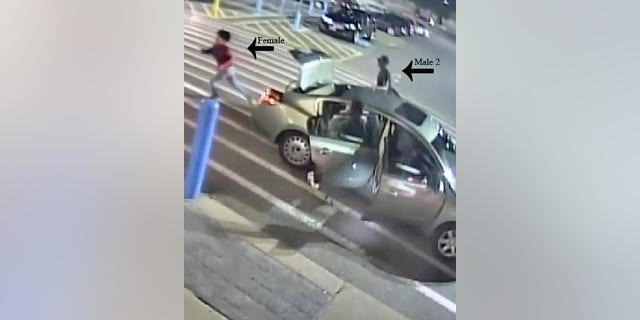 "No abduction occurred and the incident was a hoax planned by the group," Chesterfield County Police tweeted Tuesday morning. Those involved in the incident — a female and four males, all believed to be in their late teens or 20 years old, "staged the abduction" after eating dinner near the store.
"The group went to the rear of the Walmart parking lot to plan the incident," police said. "They planned to film the staged abduction and the reaction of onlookers and post the video online."
The department said witnesses reported the incident Sunday night. Bystanders said that a four-door seafoam green sedan with Virginia license plates and two different kinds of hubcaps pulled up outside the store. As a man approached the car and opened one of its doors, "a female jumped out of the trunk and fled."
WOMAN FOUND SAFE AFTER APPARENT ABDUCTION AT VIRGINIA WALMART
Surveillance footage seemingly showed two men getting out of the car and chasing after the woman.
The men caught the woman, "who struggled as they forced her through the parking lot and back into the vehicle," police said, before they drove quickly from the scene.
Police announced Monday night the woman and one of the men walked into the Hull Street Police Station after seeing herself on local media.
An investigation into the incident determined that there was no kidnapping and the incident was planned. It was not immediately clear if those involved could face charges.