Virginia Man Arrested on Charges He Aided Terror Group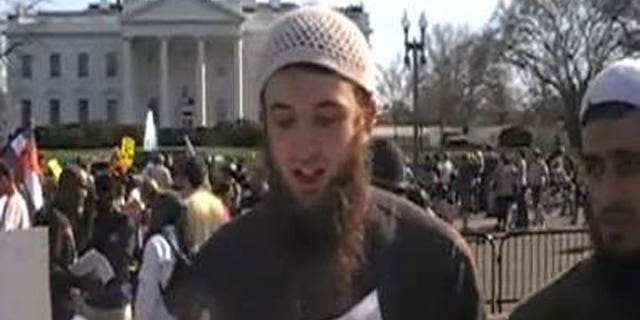 The Virginia man who warned on a radical Islamic website that the creators of the cartoon series "South Park" will be targeted for death for their caricature of the Prophet Muhammad has been arrested on charges that he provided material support to the terrorist organization Al-Shabab, federal officials said Wednesday.
Zachary Adam Chesser, aka Abu Talhah Al-Amrikee, admitted to federal agents that he attempted on two occasions to travel to Somalia to join Al-Shabab as a foreign fighter. After he was stopped from boarding a flight from New York to Uganda on July 10, Chesser, 20, allegedly admitted that he intended to travel from Uganda to Somalia.
Chesser, of Fairfax County, Va., attempted to board the plane with his infant son; court records allege he intended to use his son as part of his cover to avoid detection.
"This case exposes the disturbing reality that extreme radicalization can happen anywhere, including Northern Virginia," said U.S. Attorney Neil MacBride. "This young man is accused of seeking to join Al-Shabab, a brutal terrorist organization with ties to Al Qaeda. These allegations underscore the need for continued vigilance against homegrown terror threats."
According to a court affidavit, Chesser allegedly discussed in a series of interviews with law enforcement officials how he has maintained several online profiles dedicated to extremist jihad propaganda. These profiles were allegedly used by Chesser to post pro-jihad messages and videos online.
"We can't fight terrorists alone," said FBI Assistant Director in Charge Shawn Henry. "Religious leaders of all faiths, family members and particularly the younger members of our communities need to speak up and speak out against individuals who participate in actions like those alleged here."
In April, FoxNews.com spoke to Chesser after he posted a warning on the website RevolutionMuslim.com following the 200th episode of "South Park," which included a caricature of the Prophet Muhammad disguised in a bear suit. The young man, who just two years ago was studying foreign languages at George Mason University, wrote on the site that Trey Parker and Matt Stone, the cartoon's creators, "will probably end up" like Theo van Gogh, a Dutch filmmaker who was murdered in 2004 after making a film critical of Islamic society.
"It's not a threat, but it really is a likely outcome," Chesser told FoxNews.com. "They're going to be basically on a list in the back of the minds of a large number of Muslims. It's just the reality."
Chesser's father, David, said he was unaware of the arrest and declined further comment when reached on Wednesday. Chesser's mother, Barbara, reached at her office in Washington, also declined comment.
Chesser is scheduled to make his initial court appearance in U.S. District Court in Virginia on Thursday.
The U.S. Department of State designated Al-Shabab as a foreign terrorist organization on Feb. 29, 2008, describing it as a violent and brutal extremist group based in Somalia with affiliations to Al Qaeda.