Virginia man arrested for reportedly threatening to shoot congressman and staffers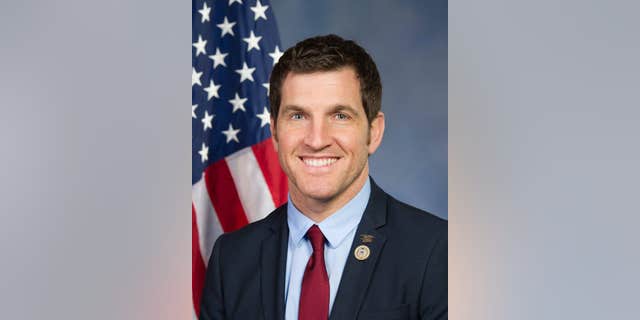 A Virginia man was arrested on Friday, accused of threatening to kill his congressman over a disagreement on marijuana policy.
Wallace Godwin, 69, was arrested after meeting with staffers for Rep. Scott Taylor, R-Va., on Thursday and threatening to shoot the congressman and two staffers over Taylor's support of marijuana decriminalization, The Washington Post reported.
Goodwin reportedly said, "Scott is having an event this Saturday. I am going to get my shotgun and do something about this," according to court documents.
Pointing to two staffers, Goodwin allegedly also said that "you two are next."
Godwin has a concealed-weapon permit and is said to have previously engaged in other aggressive interactions with the congressman and his staff.
Godwin faces a charge of threatening to murder and assault a United States official. That crime carries a maximum prison sentence of 10 years.
The Associated Press contributed to this report.