Virginia man accused of threatening deputy outside hospital shot, killed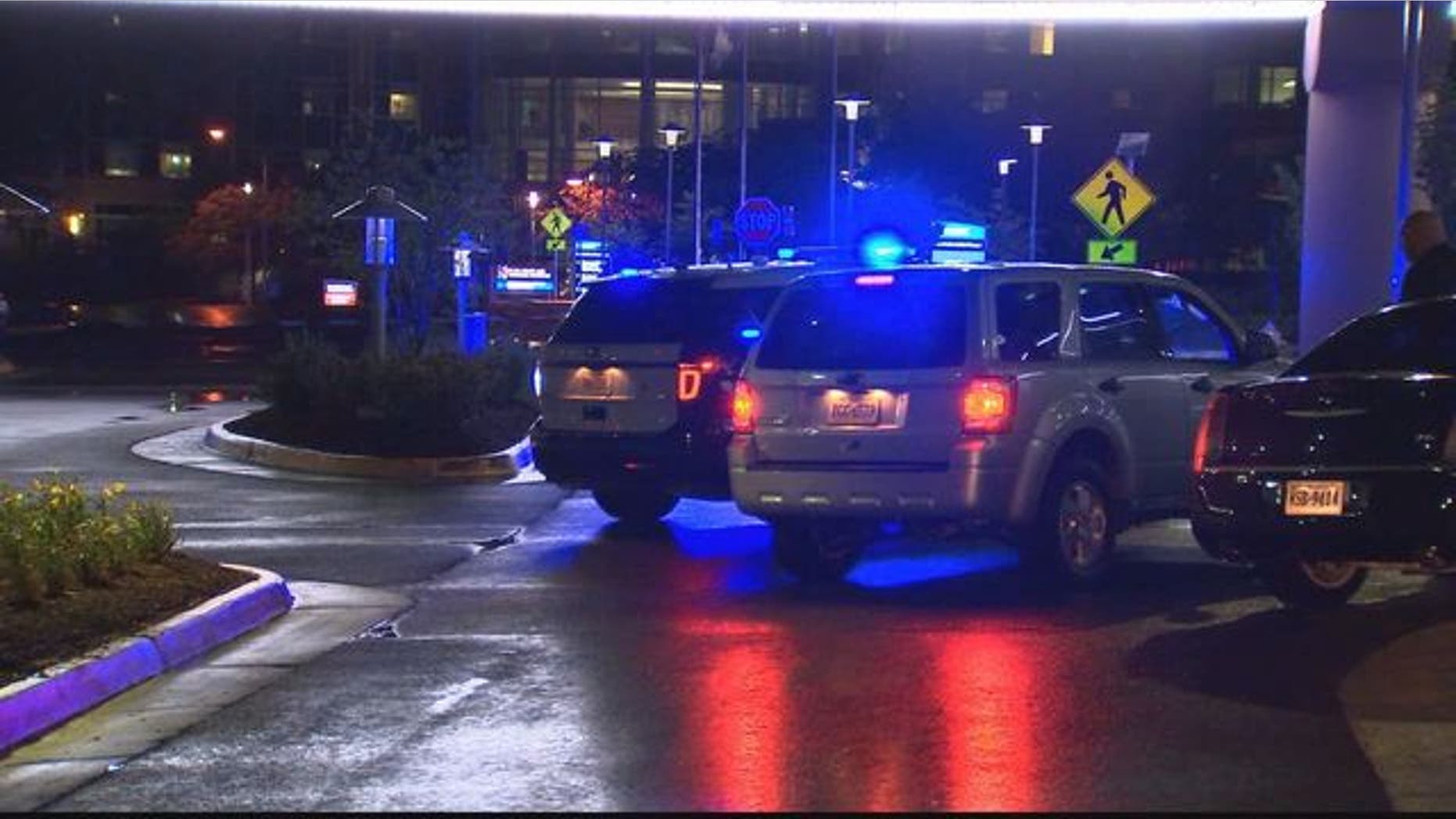 A man who allegedly was threatening a Virginia sheriff's deputy with a metal post at a hospital Monday night was shot and killed by the deputy, officials said during a Tuesday news conference.
Neither the deputy, who has been on the force for 18 years and was trained in crisis intervention, nor the dead man, who was 29 years old, was identified. The man's next-of-kin had not yet been notified of his death, Fairfax County Police Chief Edwin Roessler said.
The incident occurred at Inova Fairfax Hospital after the man had been discharged earlier Monday for an undisclosed medical issue. Security assisted him to a hospital parking garage, which is where he was later allegedly spotted with a weapon, described as a metal signpost, Roessler said. Hospital Security received two calls about the man, and when security guards investigated, the man allegedly injured one by striking him with the post.
The man was "acting in what appears to be a mental episode," Roessler said.
The deputy, who had been on guard duty at the hospital and was monitoring radio traffic, arrived and tried to de-escalate the situation, Roessler said. But the man "raised" the post and "began charging" at the law enforcement officer. The deputy tried to "tactically retreat" but the man kept charging with the signpost in a "cocked position, ready to strike," Roessler said.
That's when the deputy fired, striking the man.
Several other officers arrived soon after and first responders attempted to render aid to the man until he could be taken to the hospital, where he was later pronounced dead.
Police initially said the unidentified man's injuries weren't life threatening.

No police officers were hurt during the incident, NBC reported.
The sheriff's office announced it would conduct an internal investigation and the deputy would be on routine administrative leave.
Roessler said hospital security cameras did capture the incident, though he had not viewed the tape himself.
The Associated Press contributed to this report.