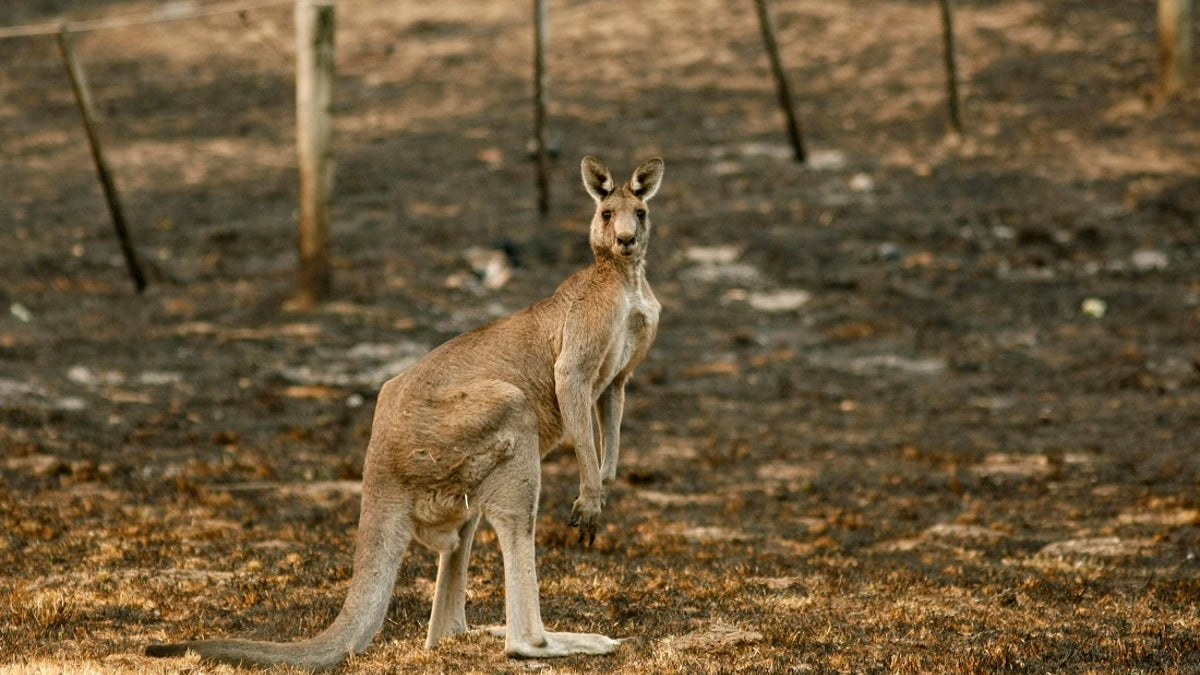 A 9-year-old girl was reportedly attacked by a kangaroo at an animal park in Alabama on Saturday, in a harrowing incident caught on what is now a viral video.
The animal bit Cheyenne White at Harmony Park Safari, in Madison County, according to WAFF. She required more than a dozen stitches in her head.
"You blame yourself sometimes, like, you know, "Why did I take her to the park that day?" "Why did I take her to see the kangaroo?" mother Jennifer White told the station.
In the incident caught on cell phone video, a kangaroo reaches through the holes of a large fence to grab Cheyenne by the hair. Screams can be heard in the footage.
WARNING: GRAPHIC VIDEO
Signs warning visitors that the kangaroo "bites" could be seen on the fence of the animal's enclosure.
LION ATTACKS TRAINER AT CIRCUS AS AUDIENCE LOOKS ON IN HORROR
Cheyenne wouldn't have been bitten if there was a better barrier or fencing, her mother claimed.
"He's been here nine years, since he was a baby," a park spokesman named Lewis told Al.com of the kangaroo, named Erwin. "He's real gentle."
The park is happy the girl is alright, according to Lewis.
Park operators are going to install another barrier between visitors and the pen, they told AL.com. The park did not immediately return a phone call from Fox News seeking comment.
The Associated Press contributed to this report.