Vietnam veteran to receive Medal of Honor, 1st from Trump
A 71-year-old Vietnam War veteran from South Haven, Mich., will be the first service member awarded the nation's highest military honor by President Trump, the Army announced Tuesday.
The Pentagon credits Spc. Jim McCloughan with saving the lives of 10 members of his company in the Battle of Nui Yon Hill in 1969. He called the battle the worst two days of his life.
McCloughan "voluntarily risked his life on nine separate occasions to rescue wounded and disoriented comrades," the White House said in an emailed statement Tuesday.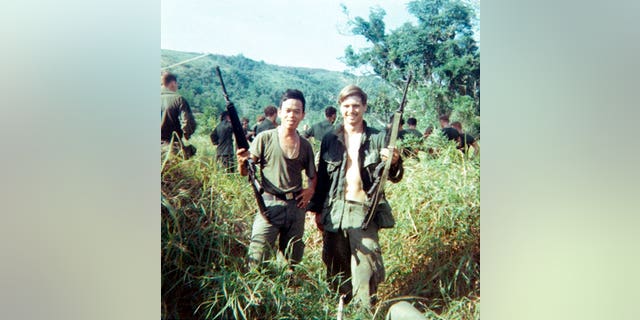 ARMY RESERVIST BANNED FROM GRADUATION GETS DIPLOMA, APOLOGY FROM PRINCIPAL
"I feel honored to be able to accept this for the 89 men that fought that battle," McCloughan said.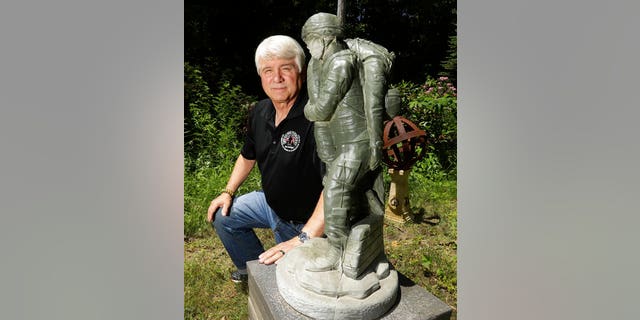 Then-Secretary of Defense Ash Carter recommended McCloughan for the Medal of Honor last year. However, the medal needs to be awarded within five years of the recipient's heroic actions. In McCloughan's case, congress waived the five-year time limit for him to receive the medal.
MEDAL OF HONOR VET SHARES HIS STORY IN 'RED PLATOON'
McCloughan has already earned the Combat Medical Badge, two Bronze Stars, the U. S. Army Valorous Unit Citation and the National Defense Medal. He also earned two Purple Hearts, having been shot in the arm in addition to taking the RPG shrapnel.
"President Donald Trump will be putting that on me for the first time in his experience of doing such a thing," McCloughan said. "That's pretty special."
McCloughan will receive the award on July 31, the Army Times reported.
The Associated Press contributed to this report.