Vietnam veteran keeps longtime promise to late fellow Marine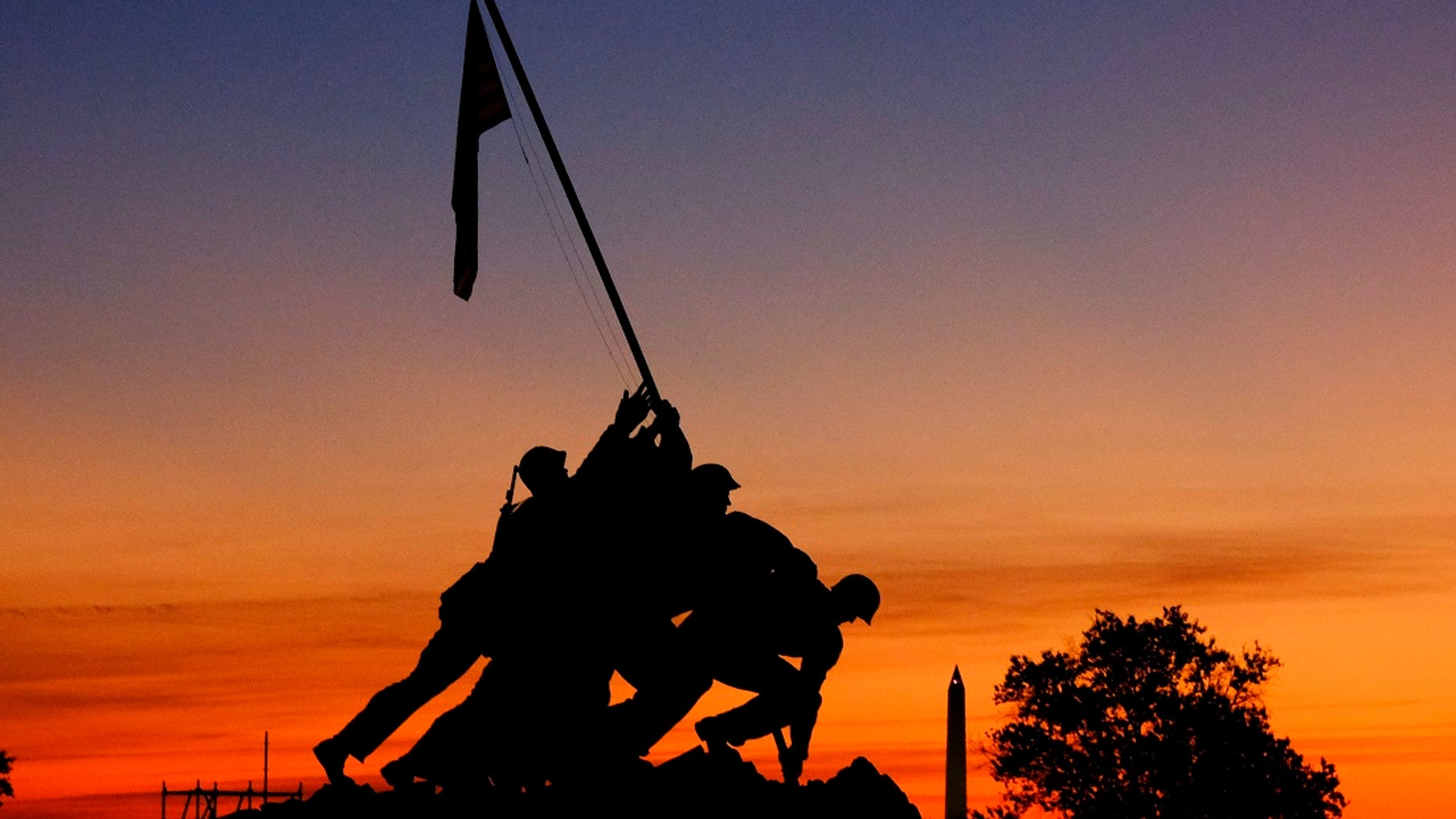 A veteran and his fellow Marine made a pact while serving together in Vietnam -- and kept it for nearly five decades.
Master Sgt. William H. Cox said he and fellow Marine First Sgt. James T. Hollingsworth made a promise to one another in a bunker in the Marble Mountains of Vietnam in 1969, Greenville News reported.
"If we survived this attack, or survived Vietnam, we would contact each other every year on New Year's," Cox told Greenville News.
HUNT TO REUNITE MARINE WITH CAMERA FULL OF PHOTOS FROM IRAQ
The two did survive and they kept their promise.
Cox, who resided in Piedmont, Texas, said he also kept another promise to Hollingsworth - to deliver the eulogy at his funeral.
Cox visited Hollingsworth, nicknamed Hollie, when he heard he was terminally ill and the fellow soldier asked him for this last favor.
"I said, 'Boy, that's a rough mission you're assigning me to there,'" Cox said.
Earlier this year, Cox made good on his vow.
A MARINE AND HIS DOG'S UNCONVENTIONAL JOURNEY FROM AFGHANISTAN TO 'STUBBORN POSITIVITY' 
"There's a bond between Marines that's different from any other branch of service. We're like brothers," Cox said.
After their service, Hollingsworth settled down in Georgia and Cox spent another 20 years in the Marine Corps. Later, he received the Distinguished Flying Cross for his years in the service.
Cox, a door gunner and ordnance chief, and Hollingsworth, a mechanic, would have a saying for one another when doing missions together.
"Hollie, you keep 'em flying, and I'll keep 'em firing," Cox said at his friend's eulogy.