Videos show killer prepping home 'sex room' before attacking victims he met on Craigslist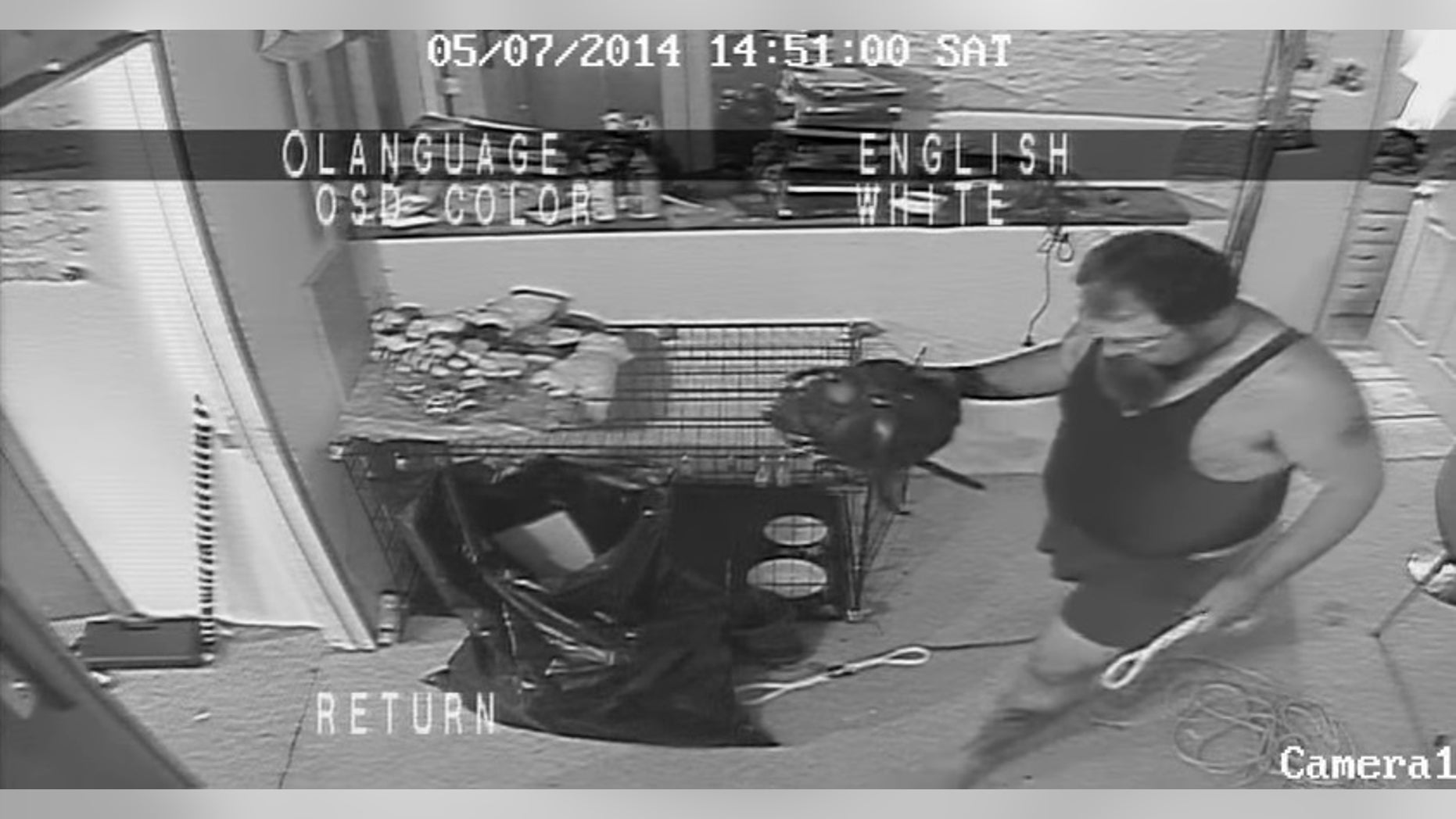 Newly released videos show a man preparing what police called a "sex room" inside his Michigan home before killing a couple he'd met on Craigslist.
Brady Oestrike, 31, beheaded Charles Oppenneer, 25, and killed Brooke Slocum, 18, who was eight months pregnant, in July 2014, investigators said, adding that Oestrike killed himself after a police chase. Oppenneer's head was never found, Fox 17 reported.
'KEEP IN CAR FOR WHEN YOU HAVE TO HIDE THE BODIES': AMAZON REVIEWS MAY BE LINKED TO SC MURDER SUSPECT
The videos obtained through a Freedom of Information Act request were recorded in the days and hours before the murders. Oestrike had set up four surveillance cameras around his home in the city of Wyoming.
The first video is dated July 5, 2014, the weekend before Oppenneer was killed and Slocum was abducted. The video shows Oestrike hanging ropes from his basement ceiling and holding a whip. He also walks by with a chain and padlock and lays out underwear.
WICHITA STABBINGS LEAVE 1 GIRL DEAD, 2 OTHERS HURT, POLICE SAY
Investigators collected at least 400 items from Oestrike's home, including firearms, ammunition and knives. They also seized electronics and the victims' possessions.
Emails indicated that Slocum connected with Oestrike through an ad on Craigslist and arranged a sexual encounter in which Oppenneer would be present, according to investigators.
Chief James Carmody has said that Slocum's boyfriend, Oppenneer, was found decapitated in a park on July 16.
According to police reports, Oestrike held Slocum captive for five days after meeting the couple. Police reports also say Oestrike videotaped most of his assault on the pregnant teen.
After police obtained a search warrant to raid Oestrike's home, he escaped, triggering a police chase. After crashing his car, Oestrike killed himself, authorities said.
Police then found Slocum's body in Oestrike's trunk. Police say Slocum was strangled that day. Her unborn child did not survive.
An ex-girlfriend of Oestrike told police he would lock her in a dog cage for up to 10 hours if she disobeyed him, Fox 17 added.
The city of Wyoming is located just southwest of Grand Rapids.
The Associated Press contributed to this report.