Video shows SUV crashing into house during NH snowstorm
Police released video of a speeding SUV crashing into a home in New Hampshire during Thursday's snowstorm.
No one inside the home was hurt in the crash in Pelham.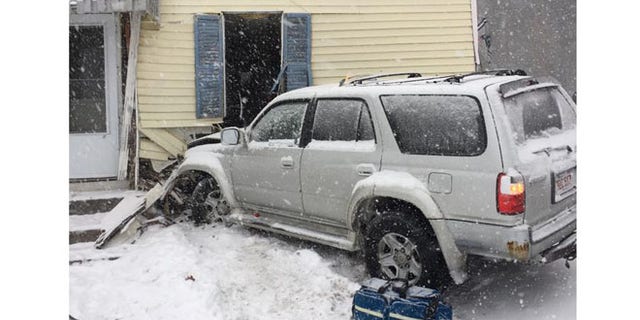 Local reports say the SUV was being driven by Matthew DeCarteret, 41, of Tyngsborough, Mass. He broke his leg. His dog was in the backseat and wasn't injured.
NYC DOORMAN DIES SHOVELING SNOW DURING WINTER STORM
Police said the crash left the home uninhabitable.
The home's foundation was altered after the impact and power, heat and water were turned off.
"Probably about half of the engine was into the living room of the residence," Pelham Police Lt. Anne Perriello said, according to CBS Boston.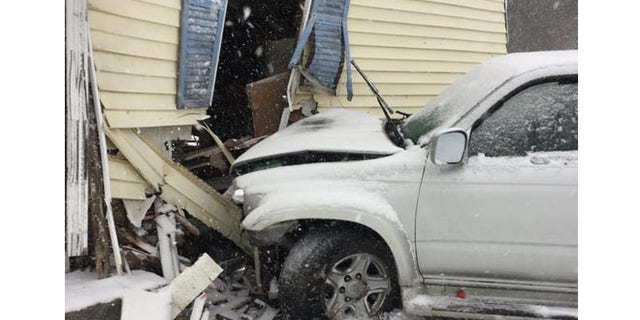 She said three of the home's five residents were upstairs at the time.
Police blame speed and the snow for the crash.
Perriello said DeCarteret's Toyota 4Runner was a four-wheel drive vehicle.
"It doesn't matter what type of vehicle you're in, you have to watch your speed," she said. "That's what counts."
The Associated Press contributed to this report.