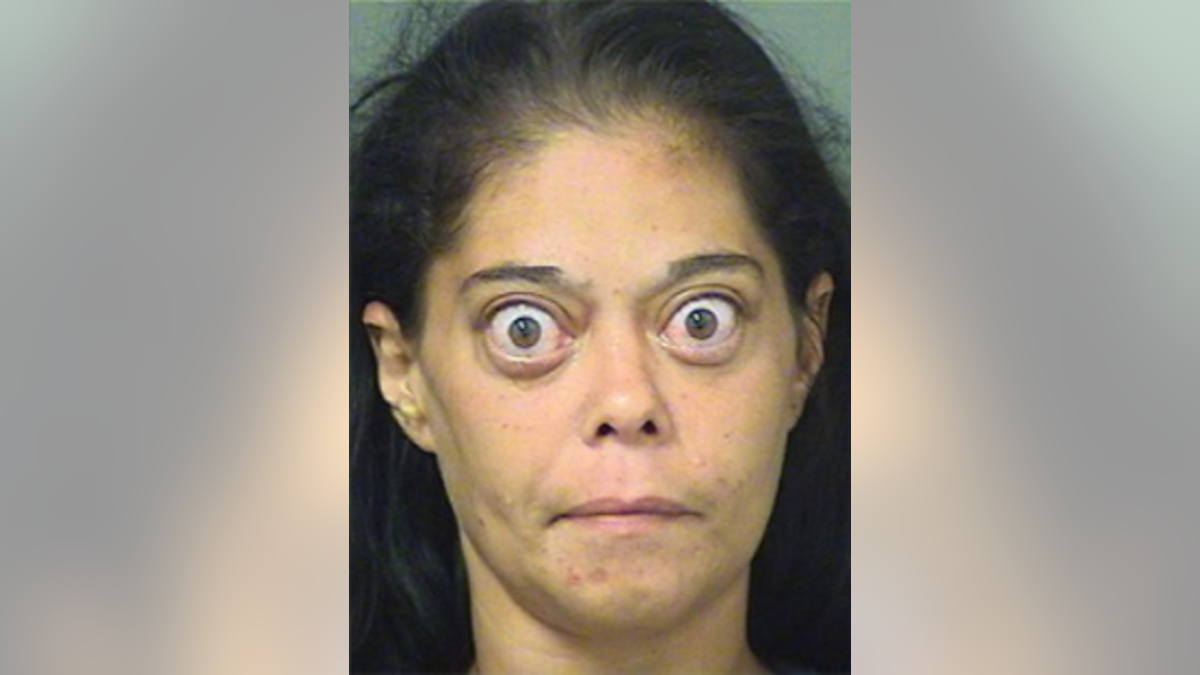 Newly released video shows the moment a Florida woman was arrested Thursday, after she was caught swerving and failed a breathalyzer test with an unbuckled child in the back of her car.
Brandy Lerma, 31, of Boynton Beach, was spotted by a tow truck driver swerving all over the road and almost hit four nearby cars, WPEC reported.
(Scroll down for the video)
The Palm Beach County Sheriff's Office said a responding deputy smelled alcohol coming from the car and saw an unrestrained 3-year-old in the backseat when he pulled Lerma over.
When an officer had Lerma do a sobriety test, she is seen in the video stumbling to the side after she was asked to follow his pen with her eyes.
After she was instructed to walk down a white line and failed, the 31-year-old admitted she had a couple shots of Fireball, a brand of cinnamon whiskey. Lerma took two breathalyzer tests in which she blew a .200 and a .187, according to WPEC. The legal blood alcohol level limit in Florida is .08.
Lerma was then arrested, and when she was placed in the backseat of the police cruiser, the 31-year-old then began a verbal tirade.
"I will kill you," Lerma is seen screaming, as she kicked the backseat of the cruiser. "I will kill you!"
When the officer told her, "Stop kicking my car," she replied, "I don't care!"
The mother then changed her attention to another topic. "Who is taking care of my child?" she screamed.