Video shows Florida car-theft suspect dropping off baby, police say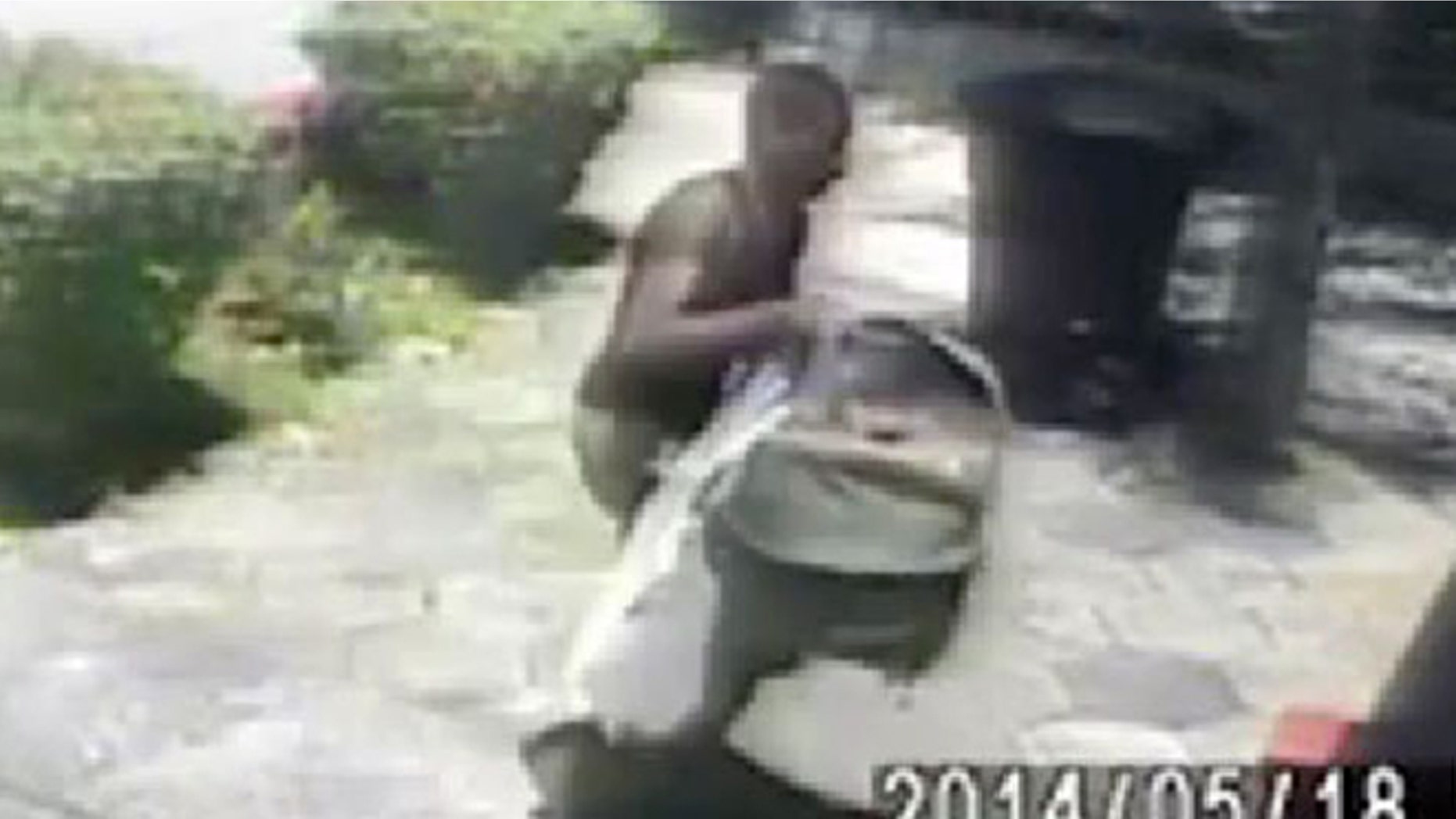 Tampa Bay police said Tuesday that surveillance video shows a suspect leaving a 10-month-old baby on a doorstep shortly after stealing an SUV at a nearby church.
MyFoxTampaBay.com reported that police are searching for two teens who allegedly stole the vehicle from the Gethsemane Missionary Baptist Church on Sunday. Police say the victims left the keys inside and the doors unlocked as they unloaded tables and chairs in the parking lot.
They say within five minutes of leaving it alone, their 2013 Toyota Highlander was gone -- along with the 10-month-old girl, who was secured in her car seat. The baby was unharmed and still sitting in her car seat.
The owner of the home arrived just after the suspect had fled, found the child, and alerted police, the report said.
Officials found the car Sunday night, but the search continues for the suspects. They have been described as black male, teens, wearing beige shorts and a black tank top with close-cut hair.