Video expert: Cop, unarmed black man fought before shooting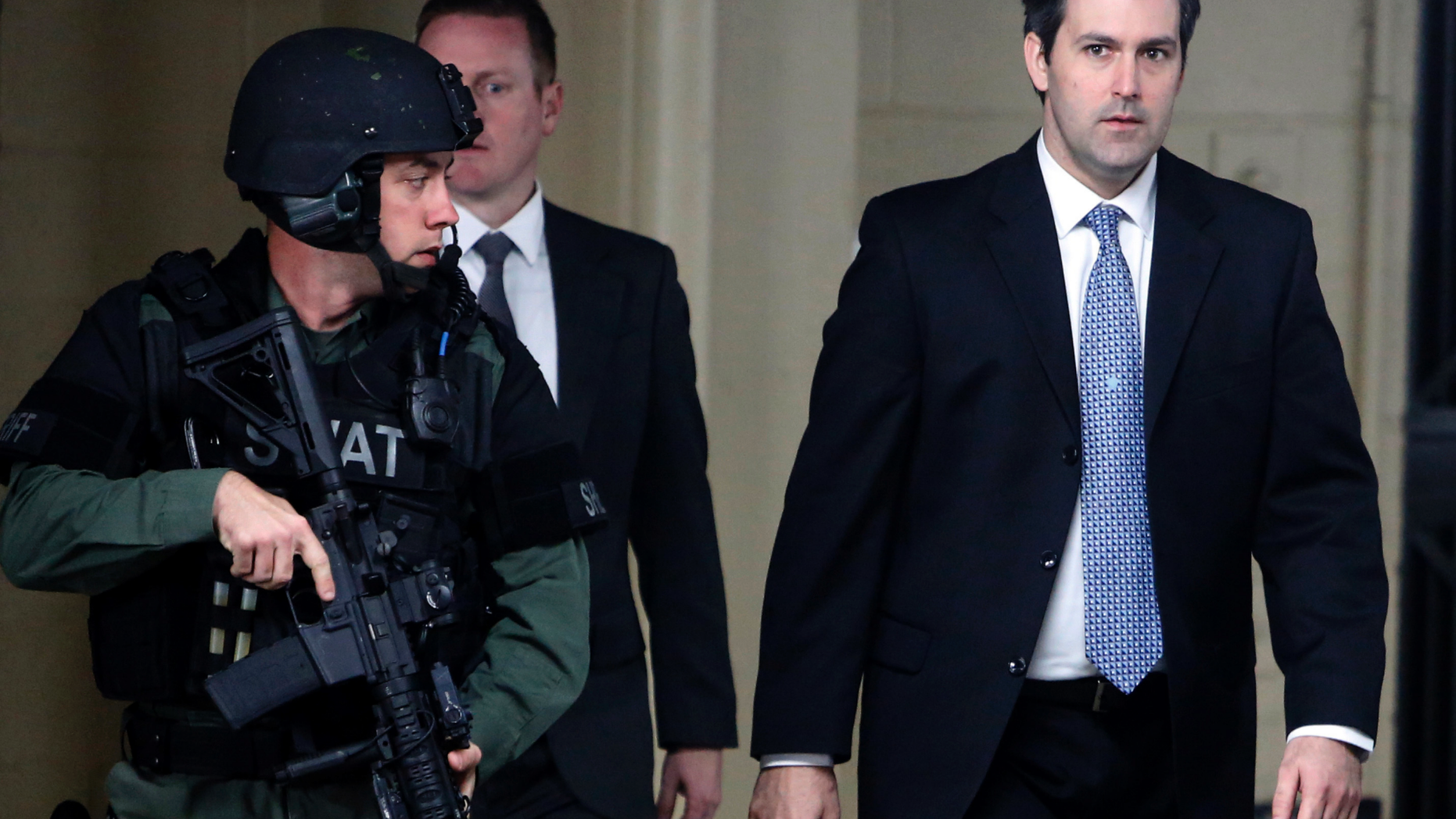 CHARLESTON, S.C. – A white former police officer in South Carolina fought with an unarmed black man and said "let go of my Taser before I shoot you," a forensic video expert testified Tuesday.
Grant Fredericks was a defense witness at the sentencing hearing for ex-North Charleston officer Michael Slager. His testimony appeared to bolster the officer's contention that he fatally shot Walter Scott in self-defense in 2015 after Scott reached for his stun gun.
Slager pleaded guilty to violating Scott's civil rights for shooting him in the back as he ran away from a traffic stop. He faces up to life in prison, though federal sentencing officials have recommended between 10 to nearly 13 years. Slager's attorneys are asking for less than that.
Cellphone video of the shooting was shared worldwide in the days after the shooting, and it has taken center stage once again at the sentencing hearing.
Prosecutors called experts to analyze the video and dispute the officer's contention that he fired in self-defense.
Fredericks took apart the video frame by frame. He said from his analysis of the video, blurred at times because the men were moving, Fredericks said it was clear that the two men had struggled on the ground before the shooting, as Slager has contended.
"It's certainly an altercation," Fredericks said. "Clearly a fight is going on, on the ground."
He testified that audio from a microphone on Slager's uniform recorded the officer telling Scott to let go of his stun gun. Before that, Fredericks said he could hear Scott say, "F--k the police" after Slager asked him to get on the ground.
On Monday, FBI agent Anthony Imel enhanced the video for prosecutors. Imel highlighted Slager's stun gun lying on the ground, several feet behind the officer as he ran after and shot Scott. Prosecutors think Scott was not a threat while he was running away.
Imel also walked prosecutors through video showing Slager running back to the stun gun, picking it up, and later dropping it by Scott's body.
A second defense witness, audio expert David Hallimore, said he could tell from the audio that Slager was physically tired from chasing Scott. Hallimore also said he heard Slager tell a dispatcher to "step it up" in sending backup to assist him.
Slager, 36, pleaded guilty in federal court in May to violating Scott's civil rights by shooting Scott without justification on April 4, 2015. Slager pulled Scott over for a broken brake light and the 50-year-old Scott ran during the stop.
"There's nothing in Michael Slager's background, from birth to today, of any racial animus or any harassment of minority members of the community," his attorney Andy Savage said, countering assertions that the officer acted violently because Scott was black.
At the end of the sentencing hearing, a judge will decide whether he thinks the civil rights violation was voluntary manslaughter or murder. Prosecutors think it's murder, making Slager eligible for a life sentence. Defense attorneys say Slager, who has been in jail since May, deserves far less because he has accepted responsibility for the shooting.
Slager's trial on state charges ended in a hung jury, and a murder charge was dropped as part of Slager's federal plea deal.
___
Kinnard can be reached at http://twitter.com/MegKinnardAP . Read her work at https://apnews.com/search/meg%20kinnard .