Victims recount injury and heartache during Boston bombing suspect's trial
Victims of the Boston Marathon bombing described scenes of abject horror in a Boston courtroom Wednesday, including a young boy bleeding to death, bones thrown onto the sidewalk and bodies hurled through the air on the first day of testimony in the trail of Dzhokhar Tsarnaev.
Tsarnaev watched silently during the testimony and showed no emotion. He faces a possible death penalty if convicted.
Three people were killed and more than 260 hurt when two pressure-cooker bombs exploded near the finish line seconds apart on April 15, 2013.
One victim, Rebekah Gregory, said "My bones were literally laying next to me on the sidewalk," as she described the leg injury that led to 17 surgeries before the limb finally was amputated.
Gregory had attended the marathon with her 5-year-old son, her boyfriend and his family to see his mother run.
The U.S. attorney in the case described in graphic terms how a young boy bled to death after a bomb exploded close to him. "The bomb tore large chunks of flesh out of Martin Richard," said U.S. Attorney William Weinreb as the boy's parents sat in the courtroom.
A sporting goods store manager, describing how spectators rushed into her store seconds after the attack, compared it to a scene from "Saving Private Ryan."
In a trembling voice, manager Shane O'Hara told the court, "I heard a voice of someone saying 'Stay with me, stay with me."
Prosecutors showed a video taken from store surveillance cameras showing O'Hara and other employees ripping handfuls of clothing off the racks, then racing outside to help victims.
In one part of the video, O'Hara is seen wrapping a tourniquet around a woman's leg as blood runs down it.
"Things that haunt me is making the decisions, who needed help first, who needed it more...it was never my role to make that decision," O'Hara said.
Karen Rand McWaters, a friend of victim Krystle Campbell, took the stand to describe the final moments of her life. She said Campbell "very slowly said that her legs hurt," as the two held hands.
"Shortly after that, her hand went limp in mine, and she never spoke again."
Thomas Grilk, executive director of the Boston Athletic Association, which organizes the Boston Marathon, recounted the association's frantic efforts following the explosions.
Injured spectators were taken to a medical tent, he said, according to USA Today.
"Everyone who entered that tent alive is alive today," Grilk said.
Prosecutors described Tsarnaev as "a soldier in a holy war against Americans," in their opening statements Wednesday morning.
Weinreb told the court that Tsarnaev was radicalized over a two-year period and believed that the U.S. was an enemy of Muslims.
The prosecutor said that while emergency responders were racing to the scene, about 20 minutes later, a video showed Tsarnaev calmly buying milk at a nearby Whole Foods. Prosecutors said he then went back to school and played video games.
"He believed that he was a soldier in a holy war against Americans," Weinreb said. "He also believed that by winning that victory, he had taken a step toward reaching paradise. That was his motive for committing these crimes."
Weinreb added that Tsarnaev and his now-deceased brother who was also at the attack scene, did "everything in their power to kill" the Watertown, Mass. police officers who searched for them, according to the Boston Herald.
The prosecutor recounted how the brothers also allegedly assassinated a Massachusetts Institute of Technology police officer as he sat in his patrol car, soon after the bombing.
Defense attorney Judy Clarke, one of the nation's foremost death penalty specialists, delivered the opening statement for Tsarnaev.
"If the only question was if it was Tsarnaev who did these things, it would be very easy for you," she said.
Tsarnaev's lawyers have made it clear they will try to show that at the time of the attack, Tsarnaev, then 19, looked up to his older brother, Tamerlan, 26, and was heavily influenced by him. They plan to portray Tamerlan as the mastermind of the attack. He died in a shootout with police days after the bombings.
She said they will not 'sidestep' her clients responsibility for his actions, but showed a younger photo of Tsarnaev and asked what took him "from this to this." She said his brother researched the bombs and equipment.
"The evidence will not establish and we will not argue that Tamerlan put a gun to Dzhokhar's head or that he forced him to join in the plan," Clarke said, "but you will hear evidence about the kind of evidence that this older brother had."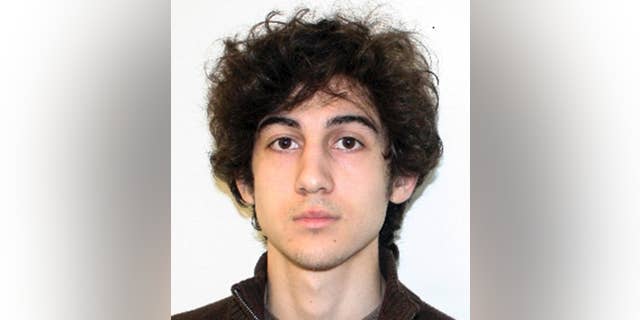 Prosecutors say Dzhokhar was an equal participant who acted of his own free will. They contend the brothers -- ethnic Chechens who arrived from Russia more than a decade ago -- were driven by anger over U.S. wars in Muslim lands.
Tsarnaev faces 30 charges in the bombings and the shooting death days later of a police officer from the Massachusetts Institute of Technology. Seventeen of the charges carry the possibility of the death penalty.
Security at the courthouse was extremely tight. During jury selection, dozens of police officers and federal security officers were stationed inside and outside the courthouse, armed Coast Guard boats patrolled Boston Harbor, and a side street leading to the courthouse was blocked.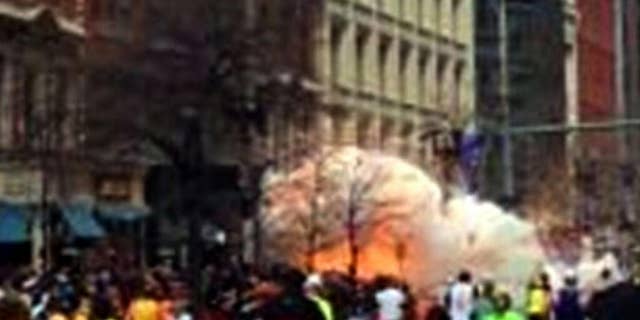 The trial will be split into two phases -- one to decide guilt or innocence, the other to determine punishment if Tsarnaev is found guilty. If Tsarnaev is convicted, the jury will decide whether he gets life in prison or death.
The trial is expected to last three to four months.
Clarke has saved a string of high-profile clients from the death penalty, including Atlanta Olympics bomber Eric Rudolph; Unabomber Ted Kaczynski; and Jared Loughner, the man who killed six people and gravely wounded then-Rep. Gabrielle Giffords in a 2011 shooting in Tucson, Ariz.
The trial is set to resume Thursday at 9 a.m. Eastern time.
Click for live updates on MyFoxBoston.com
Fox News' Edmund DeMarche and The Associated Press contributed to this report