Victims of Santa Fe High School shooting include substitute teacher, Pakistani exchange student
On May 18, a gunman opened fire at Santa Fe High School in Santa Fe, Texas. At least 10 people were killed in the massacre, including a substitute teacher and a foreign exchange student.
The suspect later was identified as Dimitrios Pagourtzis, 17.
After the deadliest mass shooting since the February massacre in Parkland, Fla., President Trump said, "We grieve for the terrible loss of life and send our support and love to everyone affected by this absolutely horrific attack."
"To the students, families, teachers, and personnel at Santa Fe High, we're with you at this tragic hour," he continued.
The Galveston County Sheriff's Office and the medical examiner's office together released the names of the victims.
Those killed were Glenda Perkins, Cynthia Tisdale, Kimberly Vaughan, Shana Fisher, Angelique Ramirez, Christian Riley Garcia, Jared Black, Sabika Sheikh, Christopher Jake Stone and Aaron Kyle McLeod.
Authorities said both Perkins and Tisdale were teachers.
They asked the public to "keep the families in your thoughts as they mourn this tragic loss."
Read on to learn what we know about the victims so far.
Cynthia Tisdale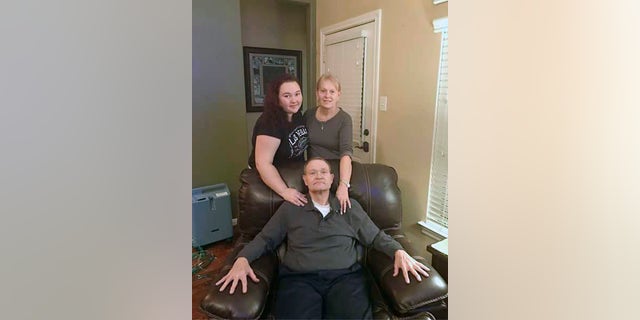 Cynthia Tisdale, a substitute teacher at Santa Fe High School, died as a result of the massacre, her family said.
"She was wonderful. She was just so loving," Tisdale's niece, Leia Olinde, 25, told The Associated Press.
Tisdale, who enjoyed cooking Thanksgiving dinner for her family, was married for nearly 40 years, her niece said, adding that she had three children and eight grandchildren.
"She was another mother to me. Someone I could talk to about anything and go to for everything. The amount of love I will always have for this woman is endless," Olinde wrote on Facebook.
Tisdale's brother-in-law, John, confirmed her death on Facebook. "My sister-in-law Cynthia Tisdale is now with the Lord," he wrote.
Tisdale, 64, was a member of Anchor Bible Baptist Church in Pharr, Texas, according to her brother-in-law.
"We are all heartbroken," he wrote, adding that she "planned on one day retiring and being a full-time grandmother. It will never happen."
Members of Tisdale's family did not immediately respond to Fox News' request for comment on Saturday.
Sabika Sheikh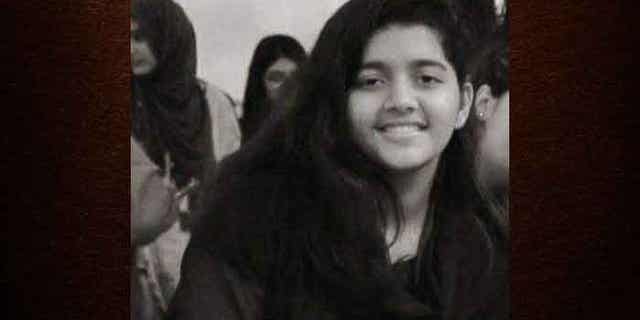 Sabika Sheikh is one of the victims of the Santa Fe High School shooting.
The teen was a Pakistani exchange student, the Pakistan Embassy in Washington, D.C., confirmed on Twitter.
"Our thoughts and prayers are with Sabika's family and friends," said Ambassador Aizaz Ahmad Chaudhry, according to the embassy.
Megan Lysaght, manager of the Kennedy-Lugar Youth Exchange & Study Abroad program (YES), of which Sheikh was a part of, also confirmed her death, The Associated Press reported.
"Please know that the YES program is devastated by this loss and we will remember Sabika and her families in our thoughts and prayers," Lysaght wrote.
The 17-year-old student was slated to be home by Eid al-Fitr, a three-day holiday that marks the end of the Muslim holy month of Ramadan.
"May Allah Bless her soul and may she RIP," the Pakistan Association of Greater Houston said in a statement posted to Facebook.
"Their world has turned upside down. They are in a state of shock and disbelief and certainly tremendous grief," Aisha Farooqui, consul general of Pakistan in Houston, said of the teen's parents.
Sheikh was "a very bright, confident [and] intelligent girl with big dreams for her future. At 17, the world was only opening up now for her," she told Fox News.
"It's a difficult time for them and all of us," she added.
Kimberly Vaughan
Kimberly Vaughan, a student at the school, also died, her family said.
Vaughan's mother, Rhonda Hart, said on Facebook her daughter was in a first-period art class the morning of the shooting. However, it's not clear if it was the same class where Pagourtzis allegedly opened fire.
"I have not found her. Pass this along," she wrote at the time.
Later, Vaughan's family confirmed her death to ABC News.
Rhonda Hart declined to comment when contacted by Fox News on Saturday.
Angelique Ramirez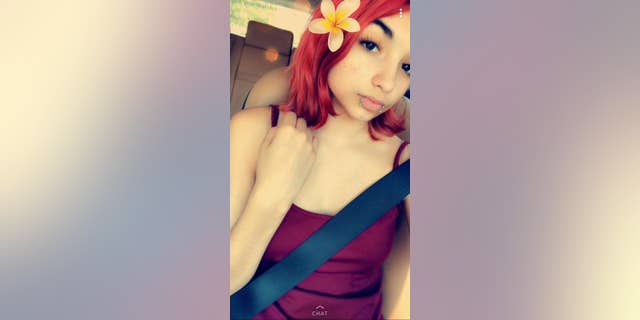 Angelique Ramirez, a student at Santa Fe High, also died on May 18, her aunt confirmed on Facebook.
The news comes after Ramirez's family was informed that the 15-year-old was shot in the leg, but they were unable to locate her.
"The school nor police can tell us where she is. All we got info on is that she was shot in the leg. Cannot find her at any local hospital," her aunt, Sylvia Pritchett, wrote.
Araceli Ramirez, who said Angelique Ramirez was her "baby sister," described the teen on Facebook as "outgoing, so precious, kind, beautiful" and "smart."
"I lost one of the people I held dear to my heart," she wrote. "You deserved so much, you had so much planned for yourself and they took that away from you."
Members of the Ramirez family did not immediately respond to Fox News' request for comment.
Shana Fisher
Sixteen-year-old Shana Fisher's mother confirmed her death to the Houston Chronicle.
Fisher was "beautiful, smart, funny and talented" said her mother, who the newspaper did not name. The teen "loved life" and her dog, her mother added.
"She was shy and sweet," she said. "She had a lot of love in her heart."
Fisher's mother Sadie Rodriguez said the suspect of the massacre repeatedly made advances toward her daughter in the four months leading up to the deadly shooting.
Pagourtzis was an ex-boyfriend of Fisher's best friend, Rodriguez added.
"He kept making advances on her and she repeatedly told him no," Rodriguez told the Los Angeles Times via Facebook Messenger. "He continued to get more aggressive."
The grieving mother said the week before the shooting, Fisher "stood up to him" and "embarrassed him in class."
Glenda Perkins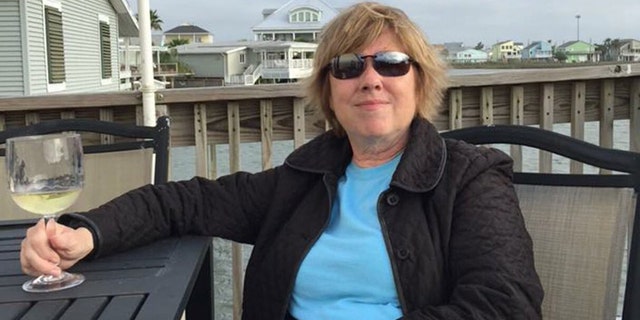 Substitute teacher Glenda Ann Perkins, 64, also died, reports say.
Santa Fe High School student Audrey Auzston spoke to the Daily News about her.
"Ann Perkins was a loved and loving person," Auzston told the newspaper. "She was very sweet to everyone and didn't deserve the tragedy, much like all other victims."
Sophomore Kyle Harris told The New York Times Perkins "really connected with the kids," calling her "an absolute angel."
Christian Riley Garcia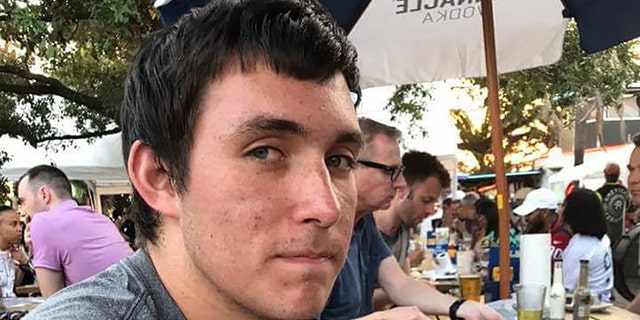 Crosby Church spoke about late victim Christian Riley Garcia, 15, in a Facebook post.
"He has grown up in our church, I baptized him many yrs ago," Pastor Keenan Smith reportedly wrote. "I just left his wonderful, loving family and extended all of the prayers and love for them from our Church. I don't know exactly how, but I know together in Christ we can make it."
"From what we've gathered thus far he got in front of other students and barricaded the door," Sarah Saunders, the teen's aunt, told KHOU. "He laid down his life so others could have a chance."

Jared Black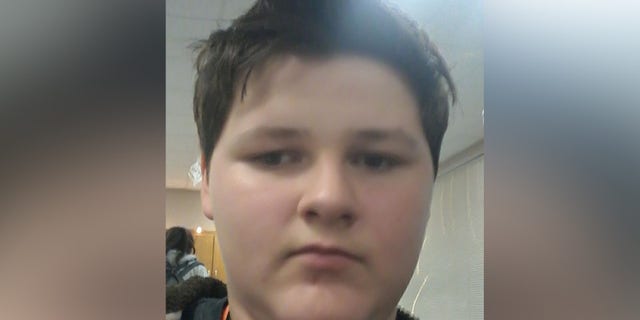 Jared Black, 17, also died.
The teenager "loved anime and art, video games and sci-fi, wrestling and wolves," The Houston Chronicle reported.
Lea Gallaway is part of the teenager's church, NBC News added.
"He was a momma's boy," Gallaway told the outlet. "He was a goofy kid. He was just real outgoing."
A GoFundMe page has been set up for his family by a friend. As of Sunday afternoon, it had raised more than $6,500 out of a $15,000 goal.
"We are trying to help get this family to Texas from California to lay Jared to rest and to assist with other expenses, time off from work, etc," the GoFundMe says. "Anything is a blessing. The Black family will not ask for help ... so we are asking for them."
Christopher Jake Stone
Christopher Jake Stone was among those killed in the shooting, authorities said. He was a junior at the high school, according to a reporter from ABC 13 Houston.
Stone played on the school football team and was a "nice, outgoing kid," teammate Aidan Gomez told Buzzfeed News.
"He was down-to-earth, and liked football, to hang out with his friends, and relax," Gomez told the outlet. "Our next football season is going to be dedicated to him."
Abel San Miguel, one of Stone's classmates, told The Associated Press that he was in the art classroom during the incident, and Stone was one of the people who tried to prevent the suspect from coming inside.
Stone was shot in the chest after the suspect fired through the door, San Miguel said.
Branden Auzston, a 17-year-old at the school, told the wire service that Stone was "really funny" and one of his best friends.
Auzston's mother, Nicole, said he was "just a great kid."
"We would have done anything for him," she said.
Aaron Kyle McLeod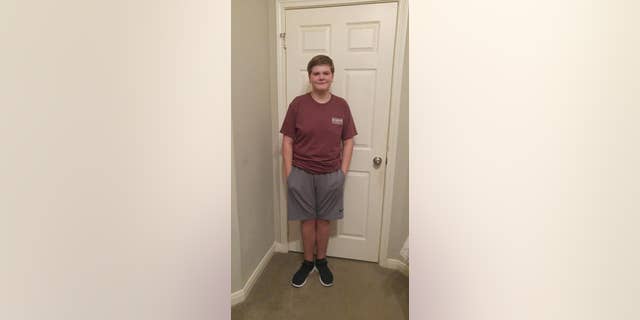 Fifteen-year-old freshman Aaron Kyle McLeod, who went by Kyle, knew how to lighten the moment and "always looked on the bright side of things," his friend Kali Reeves told The Associated Press.
Authorities identified McLeod as one of those killed during the high school shooting.
"He was never one to be a sad or down person, he always had to joke or laugh about things," Reeves said of her friend. "He was just outgoing and super sweet. He definitely didn't deserve this."
Fox News' Amy Lieu, Zoe Szathmary, Elizabeth Zwirz and The Associated Press contributed to this report.