VFW: Boycott Mexico Until it Frees Jailed Marine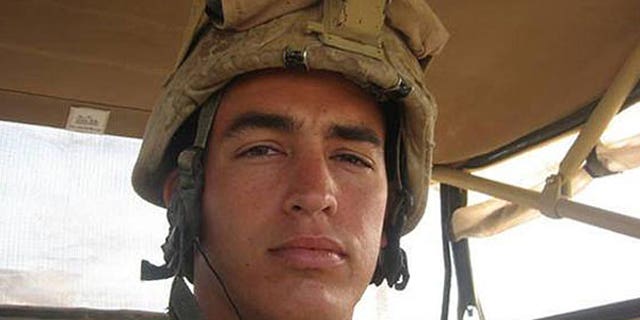 A major veterans' service organization says it's time to "take off the gloves" in seeking the release of a Marine reservist from the Mexican prison where he has been held on gun charges since March 31.
The Veterans of Foreign Wars, which earlier this month failed to get President Obama to ask his Mexican counterpart to release Sgt. Andrew Tahmooressi, said a national boycott of Mexican products might prove more successful.
"This is about politics, and if my government won't do anything, then I guess we need to let the power of the purse take over. No products, no travel, a total boycott ... then maybe a dialogue will start," he said.
Tahmooressi was arrested after crossing the border near San Diego, Calif., with several guns that are legally registered to him in the U.S. Supporters say Tahmooressi had not intended to enter Mexico but made a wrong turn.
Tahmooressi was in San Diego for treatment for Post-Traumatic Stress Disorder, supporters say.
Following his incarceration at La Mesa prison in Tijuana there were reports that he was chained to a bed in his cell and beaten by guards.
Tahmooressi was later moved to a prison in Tecate, where Rep. Matt Salmon, R-Ariz., first visited him on May 31. Salmon said afterwards that Tahmooressi's treatment at the Tecate prison was an improvement and that he found him in good spirits.
Salmon and House Foreign Affairs Committee Chairman Rep. Ed Royce, R-Calif., were back in Tecate on June 21, where they again met with Tahmooressi.
Royce also described Tahmooressi as being in good spirits, but said the visit "confirmed my belief that Sgt. Tahmooressi, after serving two honorable tours in Afghanistan and now suffering from [PTSD], needs to come home."
Thien, in his statement calling for a boycott of Mexio, said Tahmooressi's bringing weapons into Mexico "was a mistake, but so is the Mexican government's reluctance to release him unharmed back to the U.S."
The boycott demand is the VFW's second call for action to get Tahmooressi out of Mexico.
Earlier this month the organization demanded that President Obama ask Mexican President Enrique Peña Nieto to secure his release. The VFW argued that if Obama could get involved in the release of Army Sgt. Bowe Bergdahl from the Taliban he can do the same for Tahmooressi.
But Thien said "the politically polite route" failed when the President didn't make the call.
He is hoping an economic squeeze on Mexican business will bear results.
-- Bryant Jordan can be reached at bryant.jordan@monster.com