Veterans, volunteers bring Vietnam memorial wall across the country
NEWYou can now listen to Fox News articles!
JACKSON, Miss. – A traveling replica of the Vietnam Veterans Memorial is offering visitors a chance to pay respects to those who gave their life for the country.
Thousands of visitors got the chance to see the wall up close during its annual tour at a stop in Jackson, Miss. ahead of Memorial Day weekend. Doc Russo, the wall manager for the memorial, said 15 different sites are chosen every year.
"This is a labor of love, I have a cousin who's actually on panel 35 east," Russo said. "It's my honor to be able to take him around so they're not forgotten."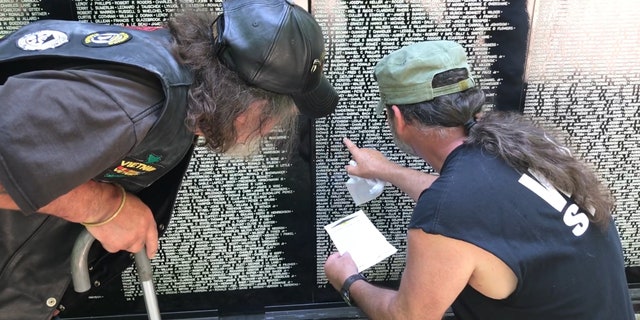 The Vietnam Traveling Memorial Wall is three-fifth the size of the Vietnam Veterans Memorial in Washington, D.C. It's put together by hand and takes as little as three hours to set up, with several people working together, according to Russo.
The wall includes the names of more than 58,000 men and women who lost their lives during the conflict.
Russo, who served in the U.S. Navy during Vietnam, added that he's happy to spend his retirement years volunteering his time. The Traveling Vietnam Memorial Wall has been crisscrossing the country for 31 years. Russo said one of the reasons they travel with the wall is to give those who may not be able to make the trip to Washington, D.C., a chance to honor fallen soldiers.
"There's a lot of people that will never make that journey," Russo said. "Whether it's a service man coming to see a buddy of his that he fought alongside and perished [or] a family member. I was in West Virginia and I had a little old lady come up to me and thank me for bringing her son home for the first time in 47 years."
This is the 11th year that a group of volunteers and veterans have set up the wall behind a Harley Davidson dealership in Jackson. Thanks to sponsors, the site is home to a free annual event called the Trail of Honor. The trail has helicopter rides, veteran speakers from America's wars, re-enactment scenes and the Traveling Vietnam Memorial Wall.
"This is our 16th annual event," David McElroy, who's the director of the Trail of Honor, told Fox News. "Actually [we] kicked off 18 years ago with the run for the wall going to Washington D.C. for Rolling Thunder on Memorial Day," McElroy added, referring to the annual trek of motorcyclists from across the country who converge on the capitol.
McElroy also noted that the wall received a land and air escort to the location of the event.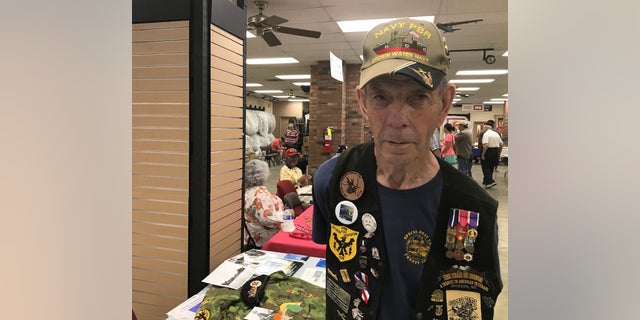 A group of nearly 100 motorcyclists made up of veterans and volunteers converged on Jackson last week to show their support. Russo says half of the group stayed to help with setting up the wall for the event. Veterans who served in Vietnam, Korea and WWII were also on hand during the event to speak with members of the public about their experiences.
One of those veterans is David Larsen. Larsen is a Navy Cross recipient who served during the Vietnam War. He said it's important to treat veterans with respect when they return.
"When you see these motorcycles come in, they've done a lot for our troops," Larsen said. "[It] make[s] you feel proud to be an American.…We're making a difference and that's what's important, that we don't let our veterans that are coming home now be treated the way we were treated."
According to a schedule posted online, the wall will be in Ocala, Fla. for Memorial Day weekend and travel to Easton, Md. in early June.