Veterans organization can keep American flag bench following NYC removal order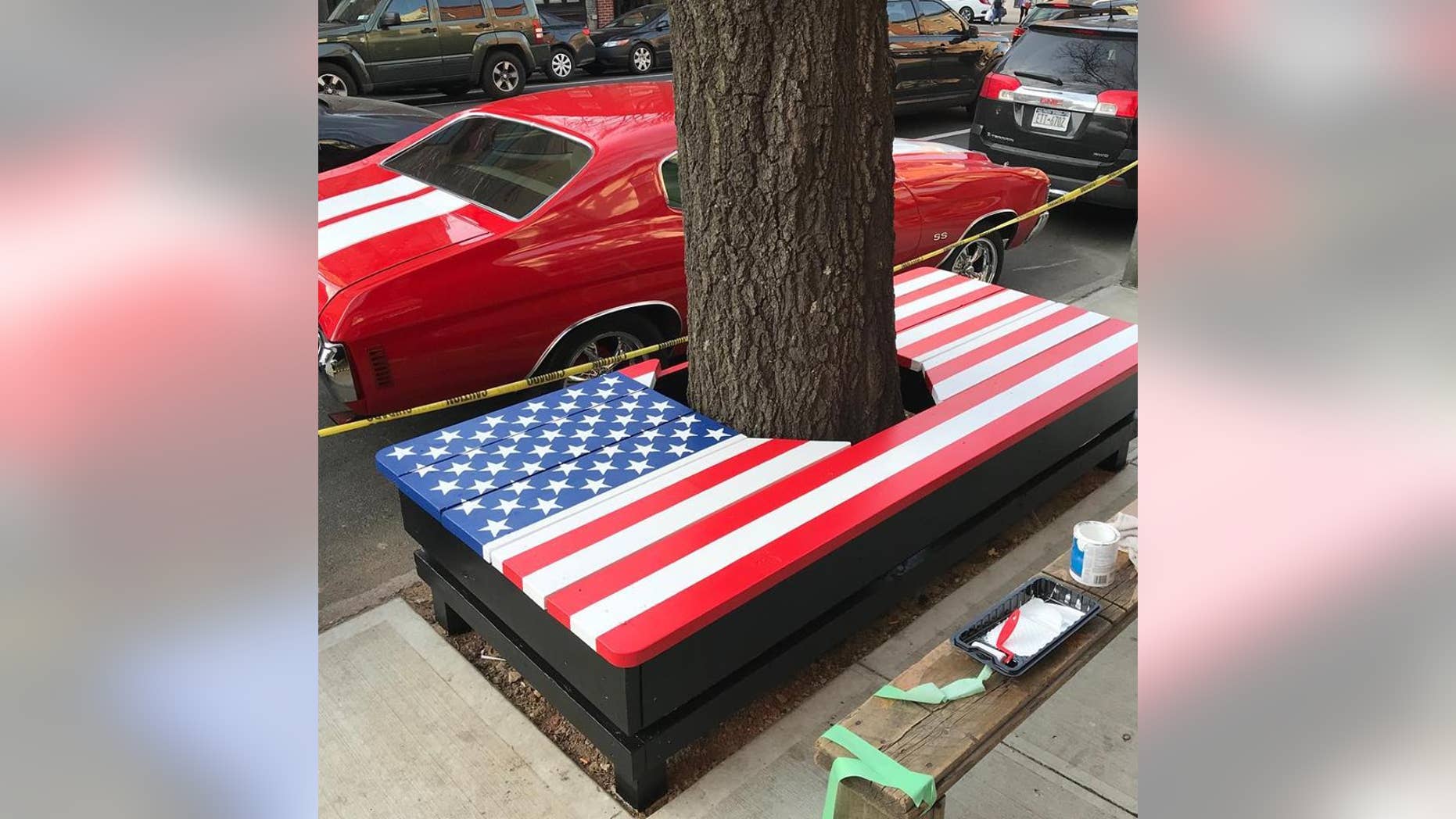 An American flag bench built around a tree outside of an American Legion post in Brooklyn will no longer have to be removed after the New York City Department of Transportation (DOT) rescinded its removal order.
The city agency told the American Legion Sixth Memorial Post 1833 in Park Slope last week that "they received a complaint about the bench" and it "needs to be removed," the veterans group wrote on Facebook.
The man who painted and built the bench — a commander of the Sons of the American Legion at the post, who only identified himself to Fox News as "Joe" — said the DOT issued the post a notice on Monday to remove the bench within 30 days.
FLAGS STOLEN FROM DISPLAY HONORING VETERANS, WAR HEROES FROM MASSACHUSETTS TOWN
He added the city would fine them and charge them to have it removed, in addition to putting a lien on the property of the non-profit.
But, a DOT spokesperson told the New York Post on Tuesday that the patriotic bench, which they reportedly said was "unauthorized" and "encroaching on the city sidewalk," "was issued in error given the bench was entirely in the tree pit, and was not encroaching on the sidewalk."
The bench had been built in April, Joe told Fox News. He said he built the bench for the post after he said his uncle was a commander there from the 1950s to 1970s, and noted that "everybody walks by and comments" — "everyone always says how lovely it is."
"I wanted to put something out front like a conversation piece to give the American Legion some exposure," Joe told the Post.