Veterans facing new obstacle after appeal is denied in burn pit case
In a crushing blow to tens of thousands of veterans who say they were made ill by the use of open burn pits, dozens of lawsuits against a military contractor in charge of the waste disposal method will not move forward after a recent appellate court ruling.
A three-judge panel of the 4th Circuit Court of Appeals agreed on Wednesday with a federal judge in Maryland, who last year threw out the lawsuits brought against KBR, a former Halliburton Corp. subsidiary.
More than 60 lawsuits allege that KBR's practice of dumping tires, batteries, medical waste and other materials into open burn pits created harmful smoke that caused neurological problems, cancers and other health issues in more than 800 service members.
The panel found that the military had unrestricted control over KBR so that company decisions on waste management and water services were "de facto military decisions" not appropriate for judicial review.
"The facts found by the district court plainly show that KBR had little to no discretion in choosing how to manage the waste," Judge Henry F. Floyd wrote for the panel in its 3-0 ruling. "The military mandated the use of burn pits as a matter of military judgment. KBR could not unilaterally choose to use landfills, recycling or incinerators instead."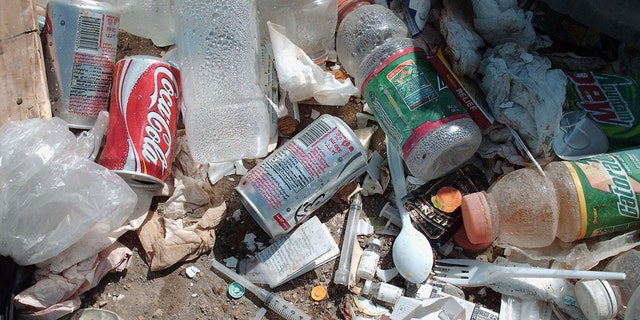 Officials for KBR did not immediately return requests for comment.
The appeals court panel agreed with the lower court judge's decision, finding that the lawsuits are barred under a legal doctrine. That doctrine holds that courts are not equipped to decide political questions; only Congress and the president have the power to do so.
Veterans and advocacy groups believe that now, their only hope may rest with Capitol Hill or the Oval Office.
"This recent decision by the court means we continue pressing Congress with the evidence we have collected for almost a decade," Rosie Torres, founder of Burn Pits 360, a Texas-based veterans advocacy group, said to Fox News. "The accountability for the illnesses and deaths of our war heroes now lies in the hands of our elected officials."
Torres said, "I am not sure if another suit will be filed."
In a letter addressed sent to President Trump and obtained by Fox News, Torres and Burn Pits 360 urge him to act.
"We have been doing the job for DOD and VA for the past 10 years," Torres told Fox News. "How is this delay and denial happening in America's backyard? We believe we finally have a president that will correct this injustice and that he will stand in solidarity to honor those suffering."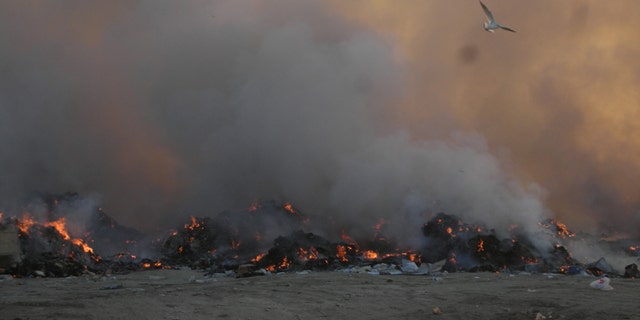 Members of Congress have also taken up the cause recently, with several campaigning for a new bill that would help provide coverage to the 140,000-plus signatories of the Veterans Administrations burn pit registry.
A bipartisan effort by Reps. Tulsi Gabbard (D-Hawaii) and Brian Mast (R-Fla.), emerged earlier this month; the two introduced the Burn Pits Accountability Act, which if passed, will require the Department of Defense to expand the registry and evaluate the exposure service members may have encountered.
At a recent congressional hearing, the Committee on Veterans' Affairs interviewed a panel comprising representatives from the Veterans of Foreign Wars of the U.S., the advocacy group Iraq and Afghanistan Veterans of America and the VA. Curiously absent from the hearing were representatives of the Defense Department, who were asked to attend but backed out just hours before with no explanation.
"They have every reason to be here, but chose not to," Rep. Beto O'Rourke, D-Texas, said of the department during the June 7 hearing.
The Associated Press contributed to this article.