Veteran protesting treatment by VA sets himself on fire near Georgia State Capitol, police say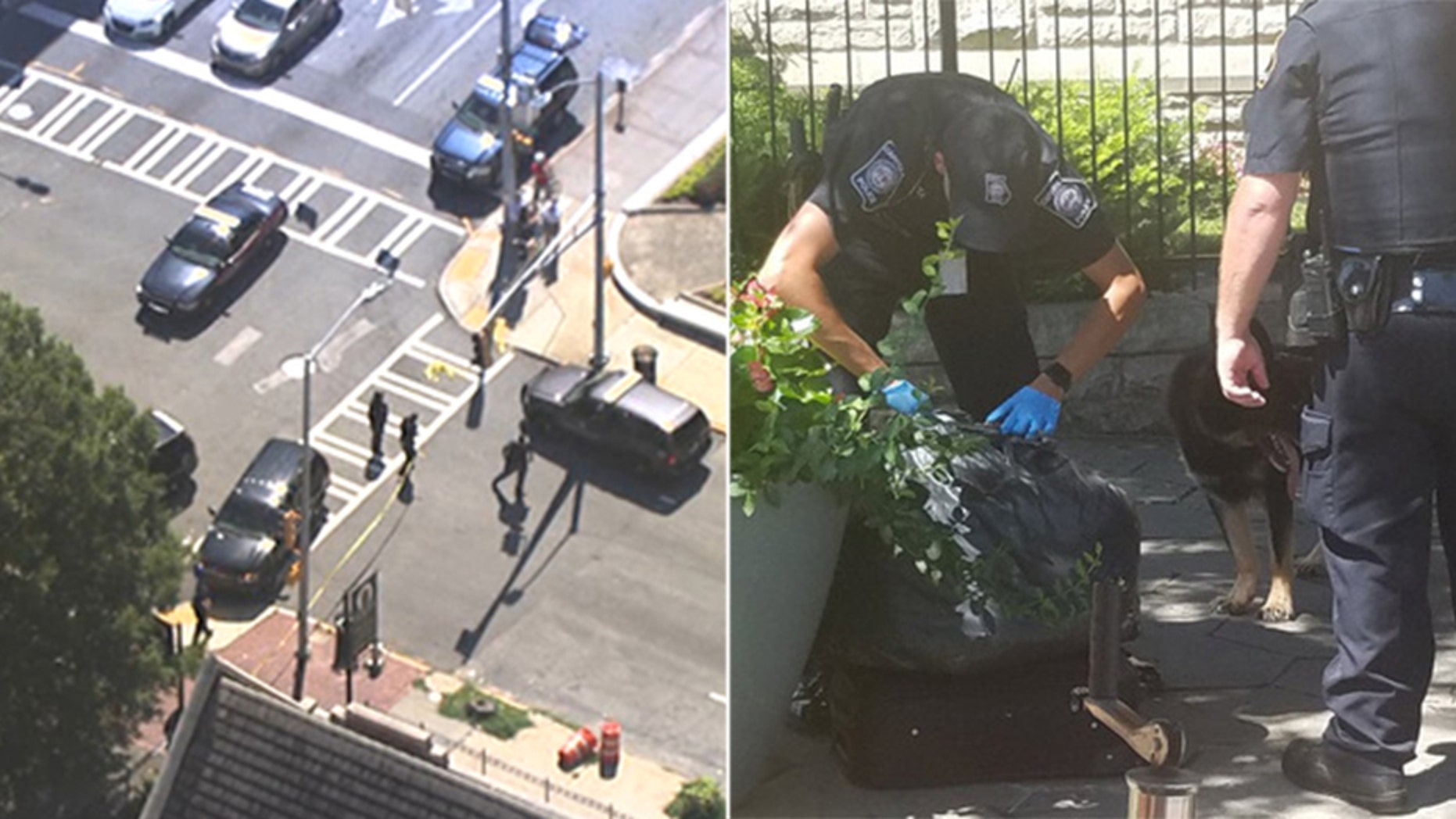 An Air Force veteran disgruntled with the federal Department of Veterans Affairs was severely burned Tuesday after he set himself on fire outside the Georgia Capitol in Atlanta, according to reports.
Police responded quickly to the chaotic scene shortly after 10:30 a.m., Fox 5 Atlanta reported.
Authorities said the man, who was injured and has not been identified, was protesting his treatment by the VA, according to the station.
"It looks like a veteran that was disgruntled with the VA did a personal protest in front of the Capitol which involved gasoline and some fireworks," Commissioner Mark McDonough of the Georgia Department of Public Safety told reporters at the scene.
He said a trooper "actually put him out with his fire extinguisher."
The Atlanta Journal Constitution reported that the vet was 58 and from an Atlanta suburb.
"He was strapped with some homemade incendiary devices, firecrackers and doused himself with some kind of flammable liquid," Georgia State Patrol Capt. Mark Perry told the paper.
The veteran was burned over 85 to 90 percent of his body and rushed to Grady Memorial Hospital.
A bomb squad robot was brought to the scene to make sure there were no other explosives in the area, Fox 5 reported.
The sound of explosions could be heard during a nearby news conference by law enforcement officials about Georgia's new hands-free law, which takes effect on July 1, Fox 5 reported.
The news conference was interrupted as state troopers participating in the event rushed towards the sound of the explosions.
The Capitol and judiciary buildings were evacuated, the Journal Constitution reported.
Multiple agencies were on the scene, according to the paper.
The Bureau of Alcohol, Tobacco and Firearms said it also was responding.