Vermont man charged with illegally importing 2 lizards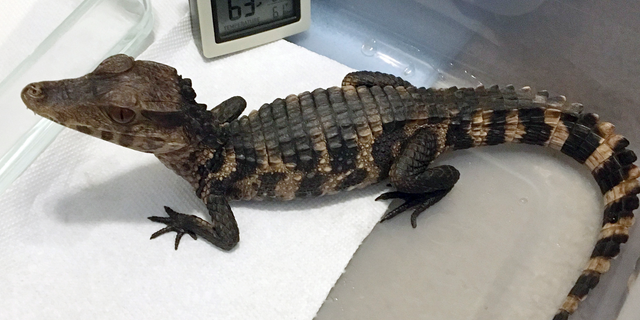 WESTFIELD, Vt. – A Vermont man is facing fish and wildlife violations for illegally bringing two lizards into the state, both of which can grow very large.
Game wardens say Thursday a dwarf caiman and a water monitor were found at the home of 29-year-old Raymond Barlow, of Westfield. Both were foot-long juvenile lizards but the dwarf caiman is similar to a crocodile and can grow to more than 5 feet long, with heavily armored skin and powerful jaws. The water monitor can grow to more than 6 feet long and 100 pounds.
Wardens say they began their investigation after they received a tip via social media. The lizards were turned over to a Massachusetts wildlife rehabilitation facility.
Barlow faces fines of more than $700. His phone number has been disconnected and it's unclear if he has an attorney.