Vandals suspected after 200,000 honeybees killed, 100 hives destroyed in California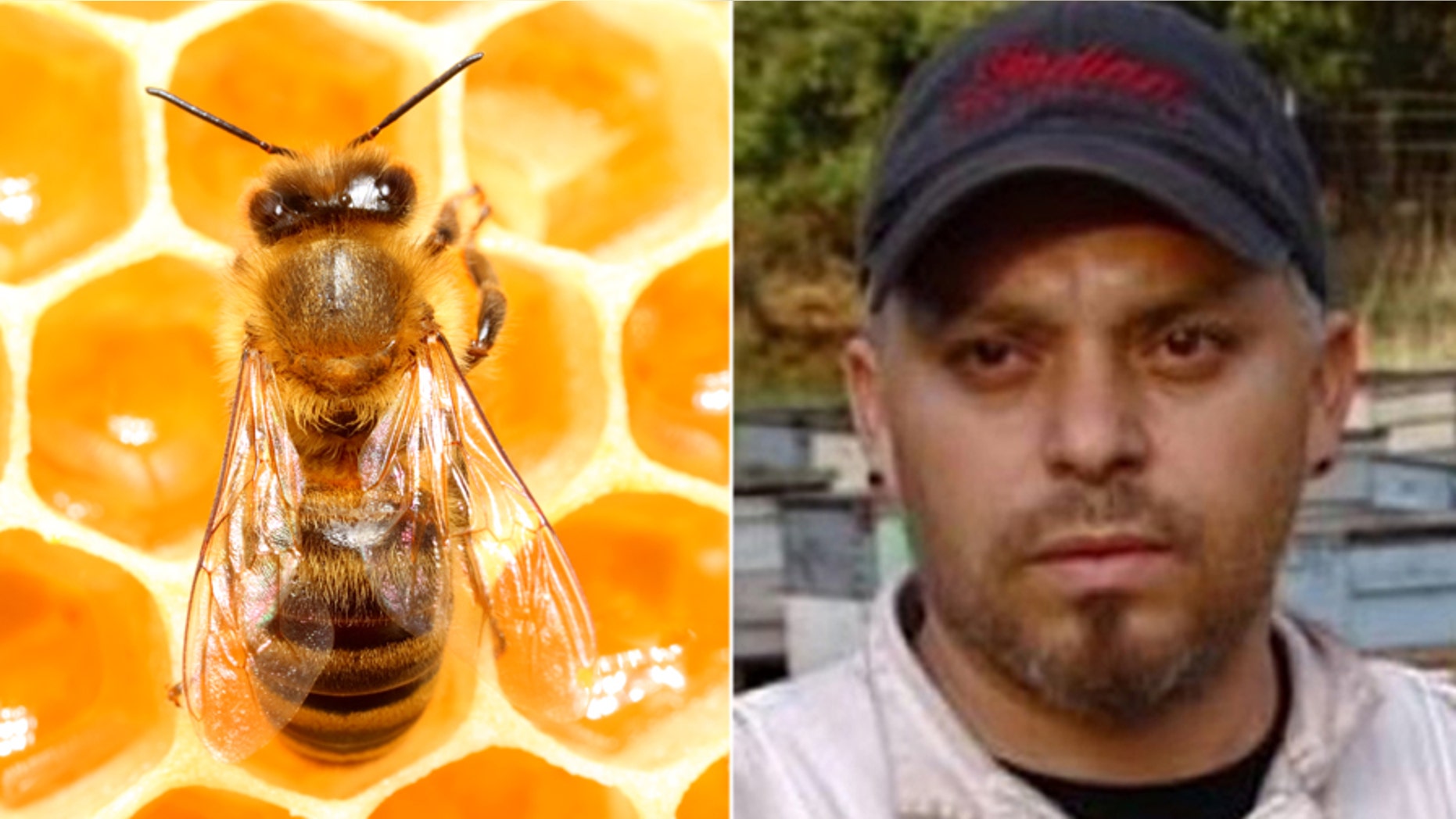 An estimated 200,000 honeybees were reportedly killed Saturday in California when vandals, in what's being called a "senseless act," doused them with diesel fuel.
Around 100 beehives containing Italian and Russian honeybees on a property in Prunedale were toppled over, and the bees exterminated with diesel fuel between 10:30 a.m. and 3 p.m. on Saturday, KSBW reported.
DECLINING HONEYBEE POPULATION COULD SPELL TROUBLE FOR SOME CROPS
Property owner Mike Hickenbottom suspects it was his neighbors' doing, as they had previously complained about the bees.
Hickenbottom said his neighbors told him their children were scared to go outside because the bees would freely fly around.
But he noted that the bees were never aggressive, telling the news station: "I go up around the bee boxes without any protective clothing on. I've never been stung."
While surviving in 100 beehives on Hickenbottom's property, the insects were owned and maintained by beekeeper Alfonso Perez. He leases the property during the winter, and Perez leases the beehives to pollinate almond trees throughout California.
"Somebody came here, and tipped over all the boxes, and sprayed them with diesel fuel," Perez told KSBW. "It killed a whole bunch of bees."
The bees' deaths will reportedly cost Perez more than $50,000 — which is his entire annual income, Hickenbottom claimed on a GoFundMe page he set up to help the beekeeper.
"Alfonso is very devoted to his responsibilities and has now suffered a tremendous loss of his very hard work," Hickenbottom wrote on the GoFundMe, which as of early Wednesday evening has raised more than $15,000 of its $70,000 goal. "All money raised will go directly to Alfonso Perez to replace all beehives, honeybees, family obligations and endless hours of hard work."
IN SOUTH AFRICA, BEES STOP ELEPHANTS FROM TRAMPLING TREES
Perez and his wife, according to Fox 26, are expecting a baby due next month.
A police report has been filed with the Monterey County Sheriff's Office, who is reportedly investigating the incident.